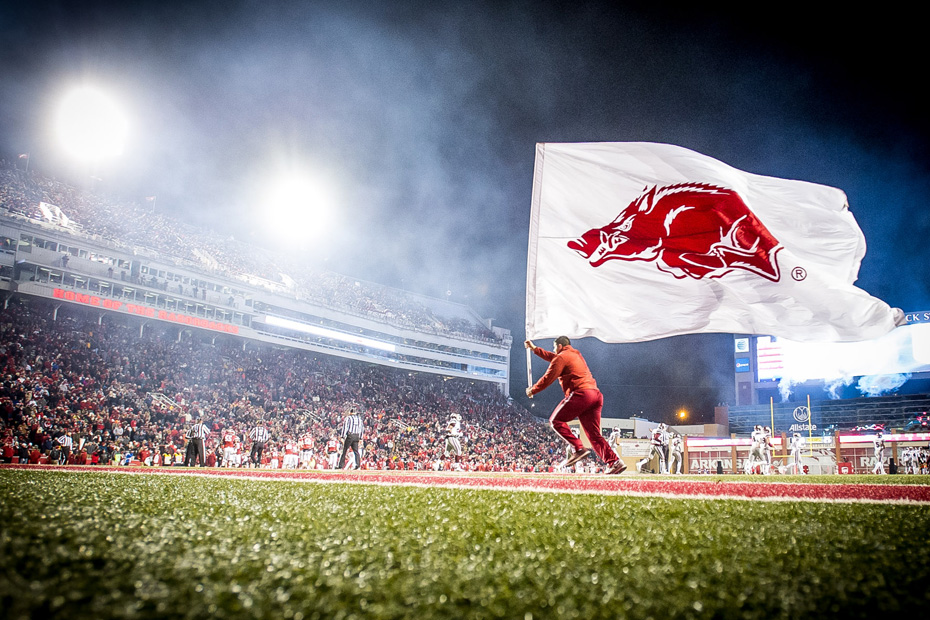 Alabama And LSU Tickets On Sale Beginning Monday
FAYETTEVILLE, Ark. – A limited number of single game football tickets for Arkansas' home games with SEC Western Division rivals Alabama and LSU will go on sale beginning on Monday. The tickets were returned by the two visiting teams in advance of the season. Less than 900 tickets are available for the Alabama game (Oct. 8) while 3,000 tickets remain for the LSU game (Nov. 12). Single game tickets for both games begin at $65.
As a membership benefit, tickets will be available exclusively for purchase to Razorback Foundation members on Monday. All football season ticket holders will be able to purchase the single game tickets to the Alabama and LSU games on Tuesday. To take advantage of the priority ticket opportunity, Razorback Foundation members and season ticket holders must log in to their ticket accounts on ArkansasRazorbacks.com.
On Thursday, any remaining single game tickets will be available for purchase to the general public via ArkansasRazorbacks.com or by calling the Razorback Ticket Center at 1-800-982-HOGS (4647). Tickets will be sold on a first come-first served basis.