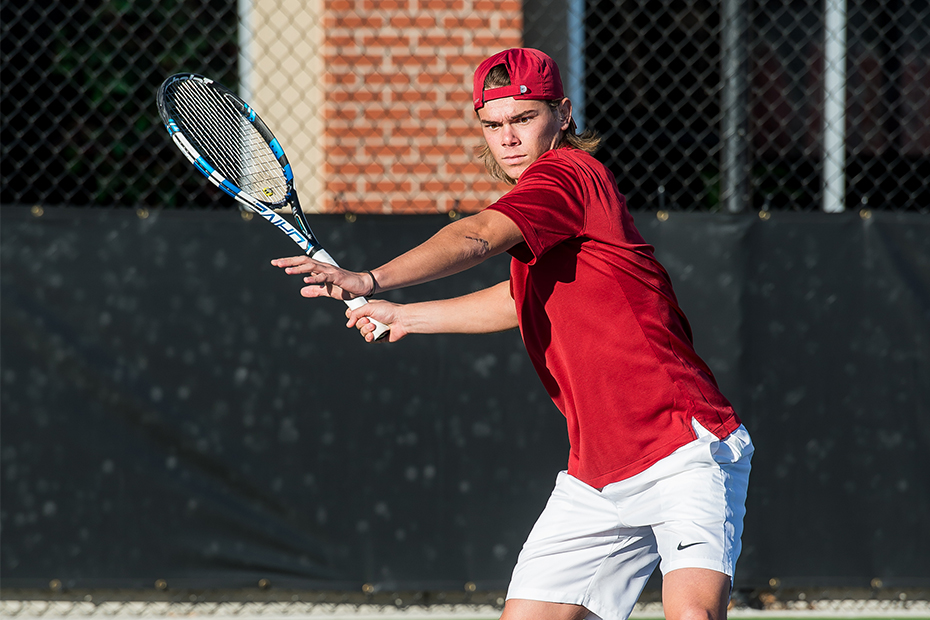 Alonso Earns SEC Freshman Weekly Honors
FAYETTEVILLE, Ark. – Arkansas freshman Jose Alonso earned the first conference honor for the Razorbacks on Wednesday, as the newcomer was named SEC Freshman of the Week by the league office.
Alonso was big for Arkansas over the weekend, picking up a 6-1, 6-3 win at the No. 6 spot to give Arkansas the 3-1 lead, as the Razorbacks held on to win 4-3.
"Jose, or as his teammates call him, Tote, has been playing very solid for us," said head coach Andy Jackson. "He can improve a lot more because he works and competes very hard. He and his older brother Pedro are both very tough."
After opening his freshman campaign with a 1-4 record, Alonso has won each of his last two singles matches and picked up another win by forfeit against Saint Louis.
Two weeks ago, he knocked off Will Davies of Iowa in the ITA Kickoff Weekend in the third set. Tied 3-3 in the match, Alonso defeated Davies 7-5, 5-7, 6-4 on the decisive court, giving Arkansas the 4-3 win over the Hawkeyes.
For more information on Razorback men's tennis, please follow @RazorbackMTEN on Twitter.