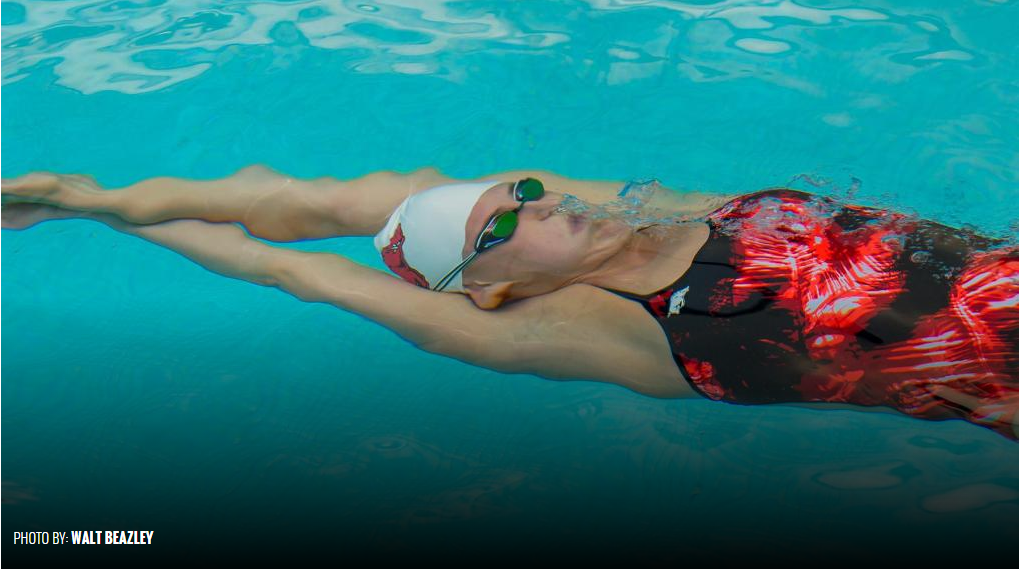 @RazorbackSD Closes Competition at 2015 NCAA Championships
GREENSBORO, N.C. – Arkansas women's swimming and diving closed the 2014-15 season on the third and final day of the 2015 Swimming and Diving Championships, Saturday.
Junior Anna Mayfield clocked a program top-five 200 backstroke time to open day three of competition. Mayfield touched the wall 22nd with a time of 1:53.68, while freshman Chelsea Tatlow clocked a time of 1:56.80.
Junior Maddie Monroe was up next up for Arkansas in the 100 freestyle, where she registered a time of 49.64. Senior Nikki Daniels then made her final swim of her career in the 200 breaststroke where she recorded a time of 2:13.28.
The Razorback 400 freestyle relay then took to the pool for Arkansas' final race of the season. The quartet of senior Susanna White, junior Nina Drolc, Mayfield and Monroe swam to a top-five program time with a mark of 3:17.59.
Arkansas concluded the meet in 44th place, the first time in two years the Razorbacks have placed at the NCAA Championship. In addition to Arkansas' ranking, Daniels collected her second All-American honor with a 15th-place finish in the 100 breaststroke on day two. Mayfield also collected a new Arkansas record in the 100 backstroke on the leadoff leg of the 400 medley relay on day one of competition.
Day Three Results:
200 Backstroke (Prelims)
22nd – Anna Mayfield (1:53.68#)
49th – Chelsea Tatlow (1:56.80)
100 Freestyle (Prelims)
55th – Maddie Monroe (49.64)
200 Breaststroke (Prelims)
43rd – Nikki Daniels (2:13.28)
400 Free Relay (Prelims)
23rd – 3:17.59# (White, Drolc, Mayfield, Monroe)
# – Arkansas Top-Five Time
For more information on Arkansas swimming and diving, follow @RazorbackSD.