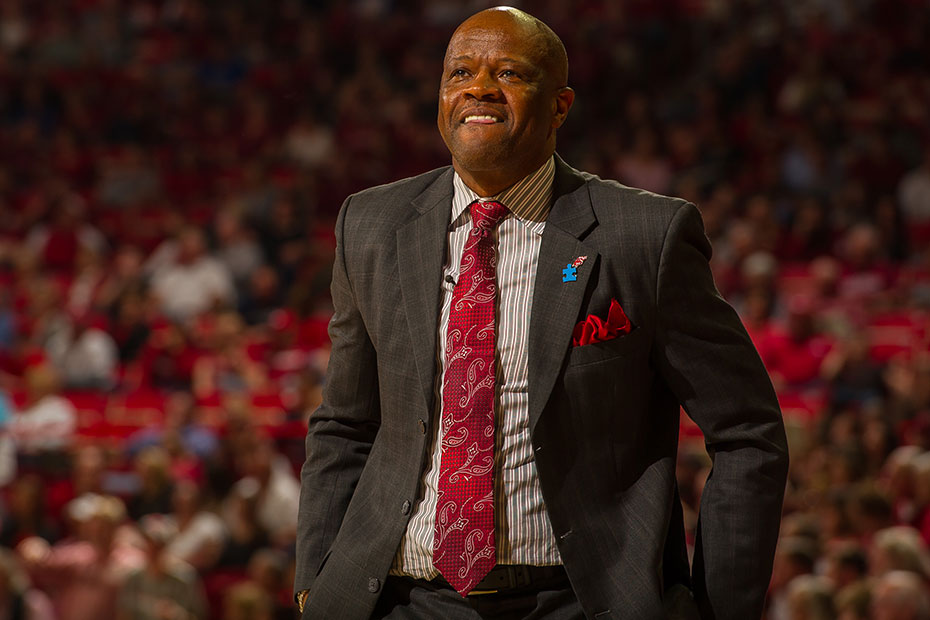 Arkansas Inks Birmingham Guard to NLI
FAYETTEVILLE, Ark. – Arkansas men's basketball head coach Mike Anderson announced Wednesday that 6-foot-5 guard C.J. Jones has signed a National Letter of Intent to join the Razorbacks for the 2016-17 season.
Jones is ranked No. 6 overall in the state of Alabama and the No. 70 shooting guard in the 2016 class by Rivals.com. He is a three-star player with an 81 percent composite rating by 247Sports.
As a senior at Central Park Christian in Birmingham, Alabama, Jones averaged 28 points, 6 rebounds, 4 assists and 3 steals per game. He led his team in scoring during his final two years of high school and also played AAU basketball for the Birmingham Storm.
Jones joins an already dynamic recruiting class that features three of the top six junior college players in the country and a top-15 high school standout in the state of Louisiana. Jaylen Barford is the No. 1 ranked junior college player in the nation, while Daryl Macon is No. 4 and Arlando Cook is No. 6 in the land. Jones and 6-foot-8 forward Adrio Bailey will make up the incoming Razorback freshmen for the class of 2016.
Coach Anderson on Jones
"C.J. is a great addition to what we feel is already a phenomenal recruiting class for next year," Anderson said. "His versatility, athleticism and ability to score make him a perfect fit for the #Fastest40 Minutes of basketball. He adds another dimension to our basketball team and his explosiveness will be on full display in Bud Walton Arena. C.J. will work as hard as anyone in our program and we fully believe he will continue to develop and become an outstanding player as a Razorback. He comes from a great family and is a tremendous young man of character that will embrace the role of the student-athlete here at Arkansas. We couldn't be happier with him joining our family."
For more information on Arkansas men's basketball, follow @RazorbackMBB on Twitter.