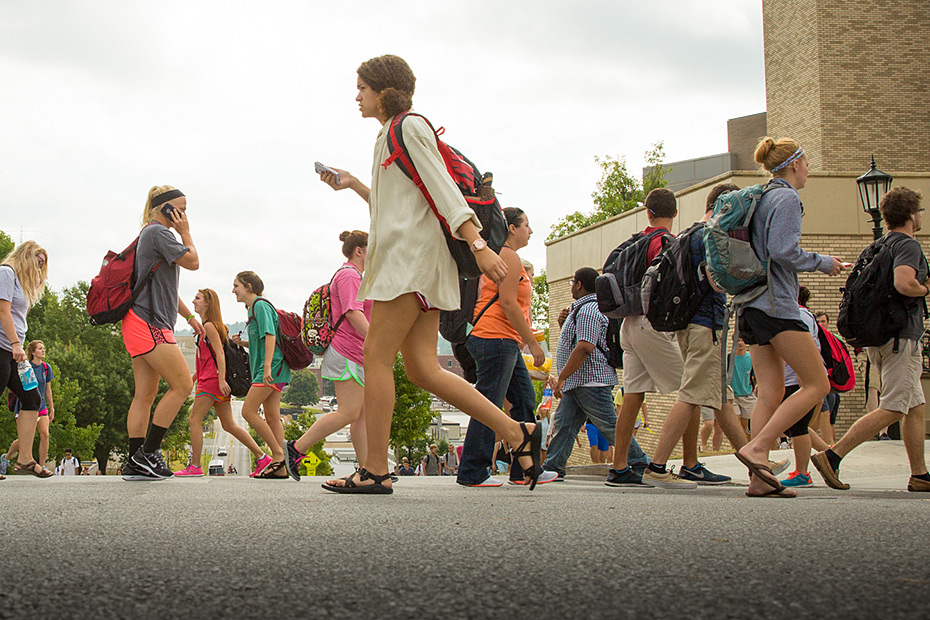 Washington Post: Arkansas Ranks 3rd For Flagship School Growth
FAYETTEVILLE, Ark. – The University of Arkansas was recently ranked third overall by the Washington Post in terms of state flagship university growth since the turn of the century.
The Post's analysis of federal admissions data showed that the university's undergraduate enrollment has grown more than 68 percent from 2000-2013. Out of 50 state flagship institutions, 10 were SEC schools with four claiming the top 5 spots.
"The University of Arkansas is one of the nation's fastest rising flagship institutions in both enrollment and academic reputation," Vice Chancellor and Director of Athletics Jeff Long said. "Our current enrollment is the most diverse, academically prepared and achieving student body in our institution's history. The record-breaking success of our Athletics program, and the unmatched passion for the Razorbacks throughout our state and region gives us a tremendous opportunity to continue to attract the nation's best students, including those who will compete as Razorback student-athletes."
The university's enrollment growth parallels the quality of education and level of investment into new facilities and programs the institution continues to offer its students.
The Jerry and Gene Jones Family Student-Athlete Success Center, which opened its doors Sept. 19, is a 55,000-square-foot facility addressing the academic, nutritional, personal and professional development of more than 460 student-athletes. Made possible by a $10.65 million gift from the Jones family, the Student-Athlete Success Center is the new home of the Bogle Academic Center which provides student-athletes academic advising, course preparation, and leadership training through the Razorback Leadership Academy, in addition to career planning and service learning.
The University of Arkansas also moved up seven spots to No. 62 in the ranking of national public universities and six places among all national universities to remain one of the country's top-tier institutions in the latest U.S. News and World Report's "Best Colleges" 2016 edition.
The university's Sam M. Walton College of Business also improved its ranking to 27th among public undergraduate business schools, up two spots from last year. Additionally, among both public and private institutions, Walton moved up to 43rd in the country in this year's ranking, two steps up from its No. 45 spot last year.
Research activity across the university has also grown exponentially, earning its classification by the Carnegie Foundation as being among the two percent of American universities that have the highest level of research activity.
"[The U.S. News and World Report] ranking is gratifying recognition of some of the improvements we have made over the past year and will continue to work toward," said interim Chancellor Daniel E. Ferritor. "We've realized better retention and graduation rates, improved faculty resources and per student spending. Our percentage of alumni who give remains strong with 26 percent giving back and essentially expressing their satisfaction."
"We know the University of Arkansas is a great university and will just keep getting better," Ferritor said. "And that's what's important."