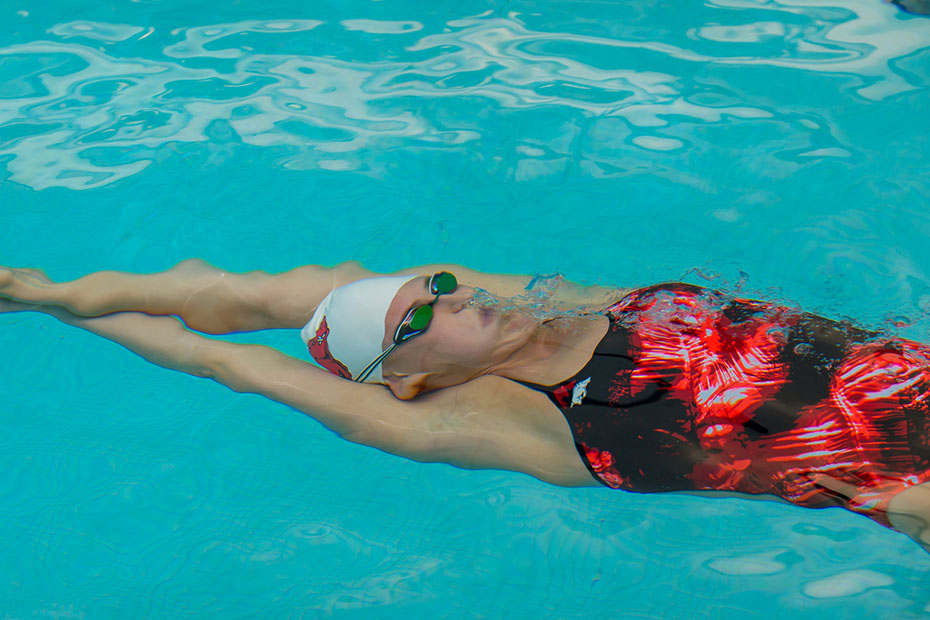 Arkansas to Compete at Rice Invitational
HOUSTON, Tex.- The University of Arkansas swimming and diving team travels to Houston, Tex. for the Rice Invitational on Oct. 23 and 24 at the Rice Aquatics Center Competition Pool. The Razorbacks will compete against Rice University, the University of Incarnate Word and the University of Houston.
The two day swim meet will begin Friday, Oct. 23 at 4 p.m. and a double-session on Saturday at 9:30 a.m. and 2 p.m. The Razorbacks will face Houston for the first time since 2011. The 2013-14 season was the last time the Arkansas and Rice competed. Arkansas beat the owls in Fayetteville, 207-86.
The meet will be championship scored for the top 12 eligible individual times and the top six eligible relays. Each team will have four scoring individuals and two relays.
Arkansas hosted their SEC opener on Oct. 10th against Kentucky. With an impressive performance by the Razorbacks, Arkansas defeated the Wildcats, 162-138. With a total of 22 Razorbacks scoring at the meet, senior Anna Mayfield and junior Natalie Burnett contributed 18.5 points each to aid the Razorbacks to a victory. Senior Maddie Monroe contributed 16.25 points and Aiden Lister and teammate Nina Drolc each contributed 12.5 points.
On Oct. 13th, sophomore Nicole Gillis earned Female SEC diver of the week based on her performance against Kentucky. She won the three-meter competition and came in second in the one-meter diving competition. Gillis contributed 13 points to Arkansas' overall score.
Rice Invitational Swim Schedule:
Session I – Friday (Oct. 23), 4 pm start
400 medley relay
500 free
200 IM
50 free
800 free relay
Session II – Saturday (Oct. 24) 9:30 am start
200 medley relay
400 IM
100 butterfly
200 free
100 breaststroke
100 backstroke
200 free relay
1650 free
Session III – 2 pm start
200 backstroke
100 free
200 breaststroke
200 butterfly
400 free relay
UP NEXT:
The Razorbacks will travel to Knoxville, Tenn. on November 6th to compete against the Volunteers at the Jones Aquatic Center. The meet will begin at 2 p.m.
For more information on Arkansas swimming and diving, follow @RazorbackSD on Twitter.