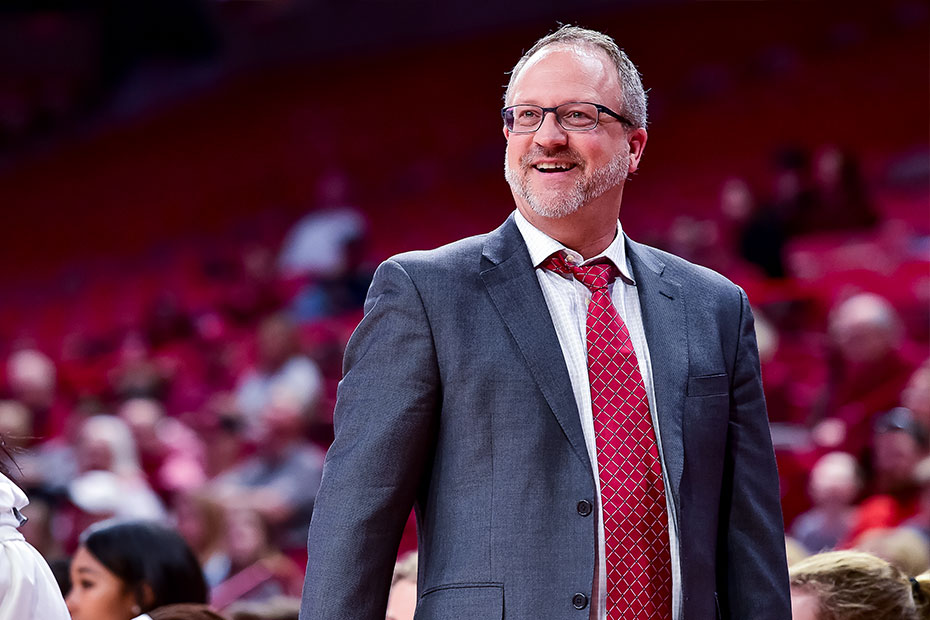 Barnum Inks With The Razorbacks
FAYETTEVILLE, Ark. – University of Arkansas head coach Mike Neighbors and his staff welcomed the addition of Erynn Barnum to the 2018-19 roster on Wednesday.
Barnum singed her National Letter of Intent joining the Razorbacks from Little Rock Central High School under the direction of head coach Michael Green. Barnum is the second signee for the 2018 class joining Rokia Doumbia of IMG Academy who signed in November. Transfers Chelsea Dungee and A'Tyanna Gaulden will also be eligible to play for the Razorbacks next season.
Barnum, a 6-2 forward, led the Tigers to a 19-10 record. She averaged 19.4 points, 7.4 rebounds, 2.2 steals and 1.8 assists per game as a senior. She played her club ball for Ed Durham and the Arkansas Mavs Joe Johnson Elite team. Some of her honors include a pair of all-state selections in 2017 and 2018, all-conference selections in 2016 and 2017, all-tournament team at the Fayetteville Lady Bulldog Classic, M.V.P. honors at the Camden Fairview Holiday Classic, Channel 7 Full Court Nominee, The Downtown Tip Off Club Outstanding Player of The Month, participation in the Metro Classic Game, and selection to the Mike Conley Jr. All-Star Game.
From Coach Neighbors
"Erynn's signing is another great step in our progress with our women's basketball program. Attracting the state's top prospects is something our staff is focused on doing year in and year out. Her play throughout her career, but especially in her senior campaign, gave all who watched her plenty of evidence that she can compete in the Southeastern Conference. Her commitment helps us to continue building our roster with student-athletes that other league teams were also recruiting. Her versatility is a perfect match to our style of play and her unique size/skill ratio will be valuable against the taller teams currently ahead of us in the conference standings. We can't wait for Erynn to join Rokia, Chelsea, and A'Tyanna to the court for next season."
Barnum is the daughter of Brian Lockhart. She has an older sister, Brea, and five younger siblings, Kourtney, Kabian, Brylon, Calvin and Tyler.
For more information about Arkansas women's basketball, follow us on Twitter and Instagram at @RazorbackWBB and on Facebook at Facebook.com/RazorbackWBB. Be sure to subscribe to our YouTube Channel, "Kickin' It In The Neighborhood" for an inside look at the Razorback women's basketball program and check out The Neighborhood podcasts at CoachNeighbors.com.