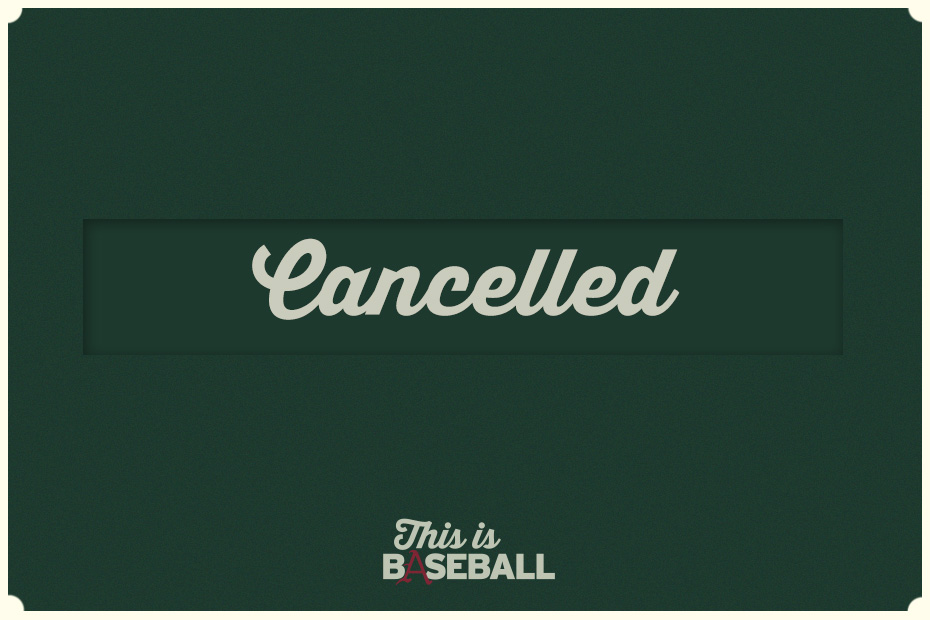 Tuesday Baseball Game vs. Gonzaga Rained Out
FAYETTEVILLE, Ark. – Due the heavy rains in the Fayetteville-area Tuesday, Arkansas baseball's midweek series opener with Gonzaga has been cancelled.
The two teams are still scheduled to play on Wednesday with its original start time of 3 p.m. at Baum Stadium. There is no word yet on if today's (Tuesday's) game will be re-scheduled for a later time this season.
Tickets to today's contest are null and void. Individuals who purchased single game tickets for Tuesday's game with Gonzaga may exchange them for tickets to Wednesday's game or future games by contacting the Razorback Ticket Center at 1-800-982-HOGS (4647), subject to availability.
Season and suite tickets for Tuesday are not valid and may not be exchanged for future games but season ticket holders are encouraged to keep their ticket for today's game (Game 10) in the event a game is rescheduled.
First pitch for Wednesday with the Bulldogs is set for 3 p.m. and will be broadcast on SEC Network+.