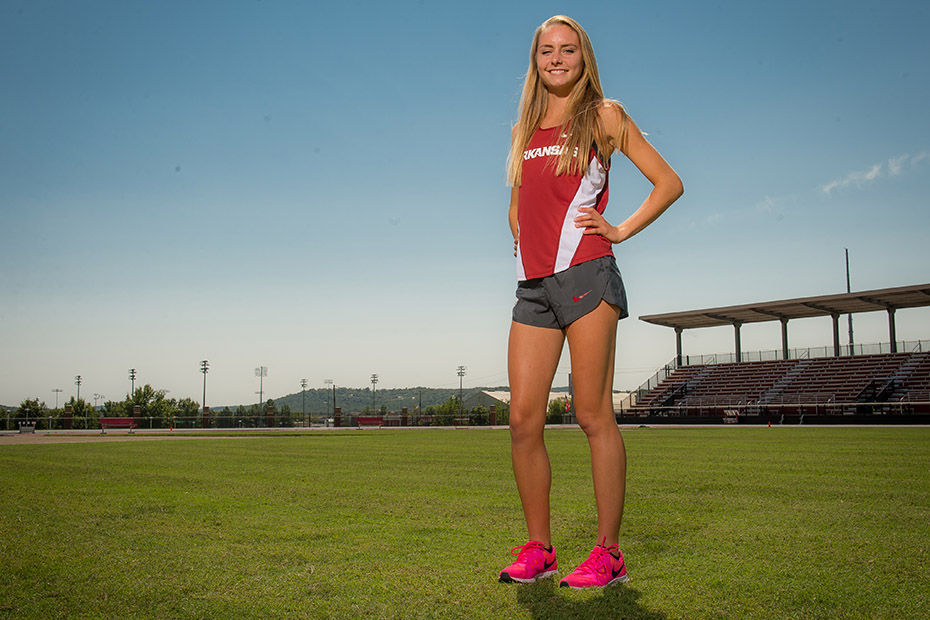 Clark Posts Top 10 Finish in XC Challenge
Results – Great Edinburgh XC 2016
EDINBURGH, Scotland – Arkansas women's cross country standout, Devin Clark was the second finisher among a talented US junior national team at the 2016 BUPA Great Edinburgh International Cross Country Challenge.
Clark clocked a 14:44 in the 4K race to finish in eighth place out of 85 participants. She was one of only two US runners to finish in the top 10.
Katie Rainsberger was the first to finish for Team USA coming through in 14:29 to take fifth and pace the group to third to place. The top five for the US junior national team included Rainsberger (fifth), Clark (eighth), Judy Pendergast (11th), Maryjeanne Gilbert (14th) and Carleen Jeffers (16th). The team scored 54 points narrowly missing second by a four point margin to the European junior team.
Great Britain won the challenge with a score of 26 as of their top five runners finished inside the top 10.
Team USA
1. Katie Rainesberger (5) – 14:29
2. Devin Clark (8) – 14:44
3. Judy Pendergast (11) – 14:47
4. Maryjeanne Gilbert (14) – 14:52
5. Carleen Jeffers (16) – 15:07
Team Scores
1. Great Britain – 26
2. Europe – 50
3. USA – 54
For more information on Arkansas track and field including in-meet updates, follow @RazorbackTF on Twitter.