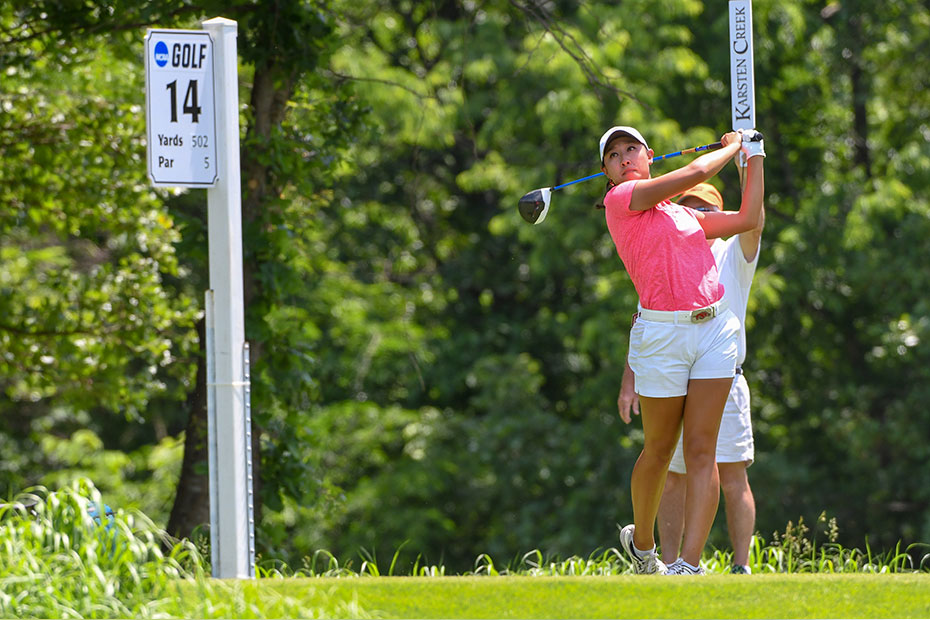 Classroom Honors For Trio Of Razorbacks
FAYETTEVILLE, Ark. – University of Arkansas seniors-to-be Kaylee Benton, Dylan Kim and Cara Gorlei earned selection to the Women's Golf Coaches Association All-Scholar Team the organization announced this week.
The selections are the second each for Benton and Gorlei. Kim was a 2015 and 2017 selection as a member of the Baylor women's golf team.
Kim, and economics major, earned WGCA All-America second-team honors, was a First-Team All-Southeastern Conference selection and was named the SEC Women's Golf Scholar-Athlete of the Year in 2017-18. She, along with Benton and Gorlei, paced Arkansas to a record-setting season that included the program's first SEC and NCAA Regional titles, and seven tournament wins.
Benton is a finance major and Gorlei is majoring in kinesiology: exercise science at Arkansas. The trio, along with Maria Fassi, Jordy LaBarbera and Alana Uriell were also on the SEC Spring Honor Roll.
Kim is one of three Razorback women taking part in the Palmer Cup this week. She, along with teammates Uriell and Fassi, are at the Evian Resort Golf Club in France for the Ryder Cup-style event that pits collegiate players from the United States against international players.
More Information
Keep up with all of the latest news and information and get behind the scenes looks into our program on our social media accounts. Follow us on Twitter at @RazorbackWGolf and check out our Facebook page "Razorback Women's Golf." Stats, news and player information can be found at ArkansasRazorbacks.com.