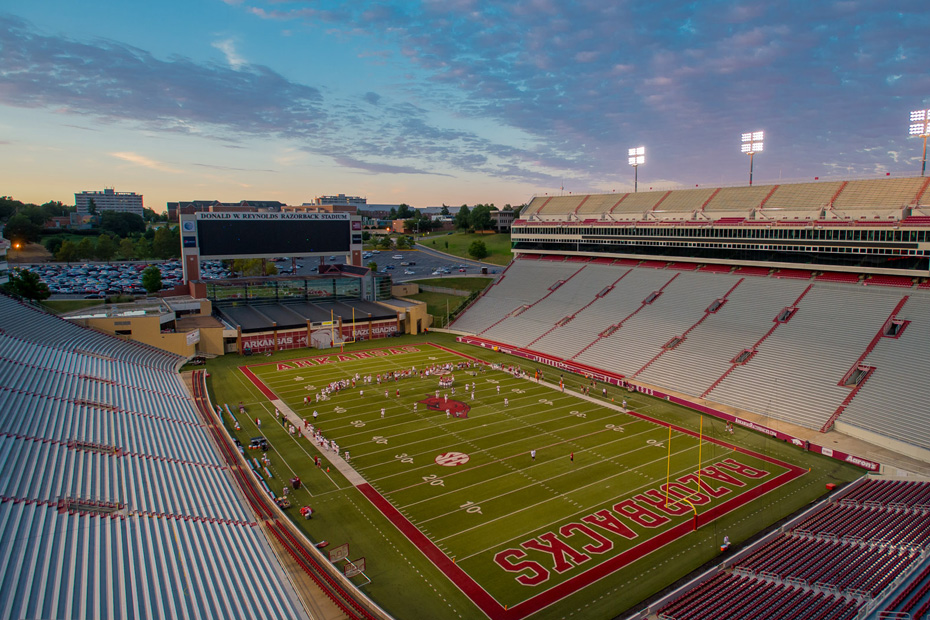 DWRRS Available For Graduation Photos
FAYETTEVILLE, Ark. — Donald W. Reynolds Razorback Stadium will be available from 10 a.m.-5 p.m. on Friday, May 13 for University of Arkansas graduates and their families to take photos on the field.
Graduates wishing to take their photo on the field may enter the stadium through the Broyles Center lobby located on the north side of the stadium.
No professional photography is allowed. All photos must be taken with personal cameras.