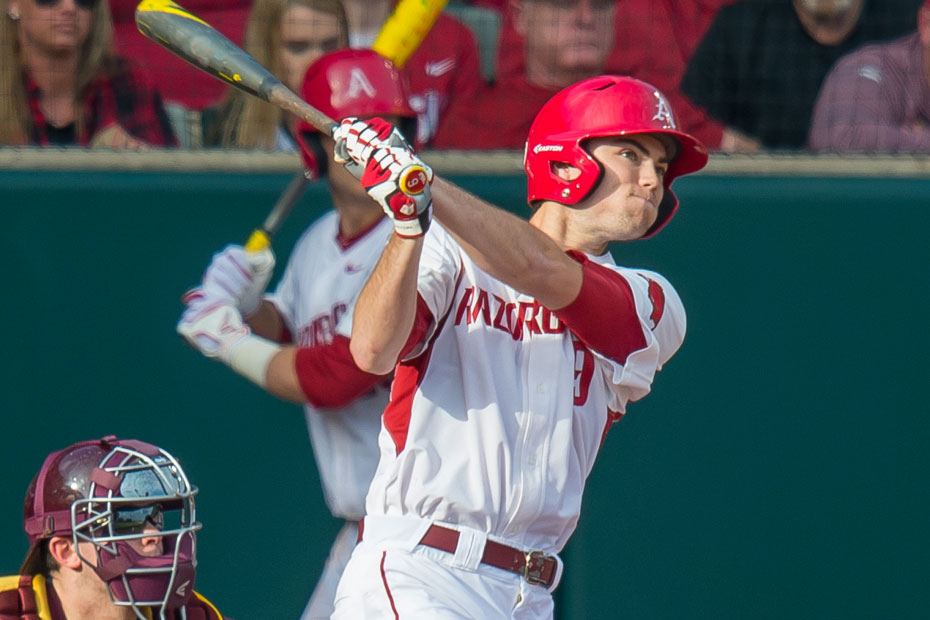 Eagan Inks Deal With Pittsburgh Pirates
FAYETTEVILLE, Ark. – Arkansas junior outfielder Clark Eagan officially signed with the Pittsburgh Pirates today after being selected in the ninth round of the MLB Draft last week.
From Appleton, Wisconsin, Eagan was the Razorbacks' most utilized player in 2016. He played three different positions and was the only player on the team to play in, and start, all 55 games. He batted .298, good for third on the team, with 37 runs scored, 67 hits, 7 home runs and 37 RBIs. His hits, home runs and RBI total were all personal season-highs.
Eagan has been nothing short of consistent during his three-year Arkansas career. He has batted .280 or higher in each of his three seasons and has totaled 60 or more hits and 30 or more RBIs during each of the last two seasons.
As a recreation and sport management major, Eagan has also been one of the Razorbacks' best in the classroom as he was named to the 2016 CoSIDA Academic All-District Team after compiling a 3.70 GPA heading into the spring semester. His selection to the academic team was the first for a Razorback baseball player since 2010.
For more information on Razorback Baseball, follow @RazorbackBSB on Twitter.