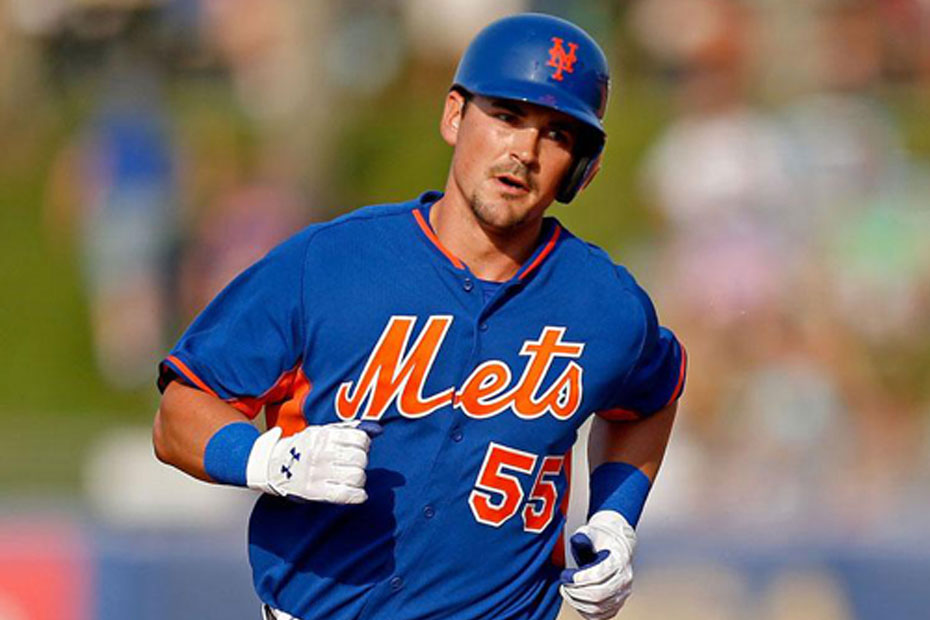 Former Razorback Headed To World Series
CHICAGO, Ill. – Former Razorback Matt Reynolds is going to the World Series. The New York Mets infielder helped the club sweep the Chicago Cubs and advance to the franchise's first World Series appearance in 15 years.
Reynolds becomes the first former Razorback to play in the World Series since 2011, when Craig Gentry played for the Texas Rangers. Gentry was 1-for-5 in the series, playing primarily as a defensive replacement in the outfield and as a pinch hitter.
The Mets called up Reynolds in the middle of the National League Division Series to replace an injured infielder. He is still awaiting his major league debut, though he was also included on the Mets' 25-man roster for the National League Championship Series.
Reynolds could become the first player in modern MLB history to make his major league debut in the World Series.
He played the entire 2015 season with Triple-A Las Vegas, where he hit .267 with six home runs and 65 RBIs. The Mets drafted him in the second round of the 2012 MLB Draft.
Reynolds played three years for Arkansas from 2010-2012 where he started 141 games and hit .275 with 72 RBI. He was a part of the 2012 College World Series team that advanced to the national semifinals.
The #OmaHogs will begin their 2016 season on Feb. 19 at Baum Stadium against Central Michigan. Season tickets for the 2016 baseball season are now on sale. Please visit ArkansasRazorbacks.com or call 1-800-982-HOGS for more details.
For more information on Arkansas baseball, follow @RazorbackBSB on Twitter.