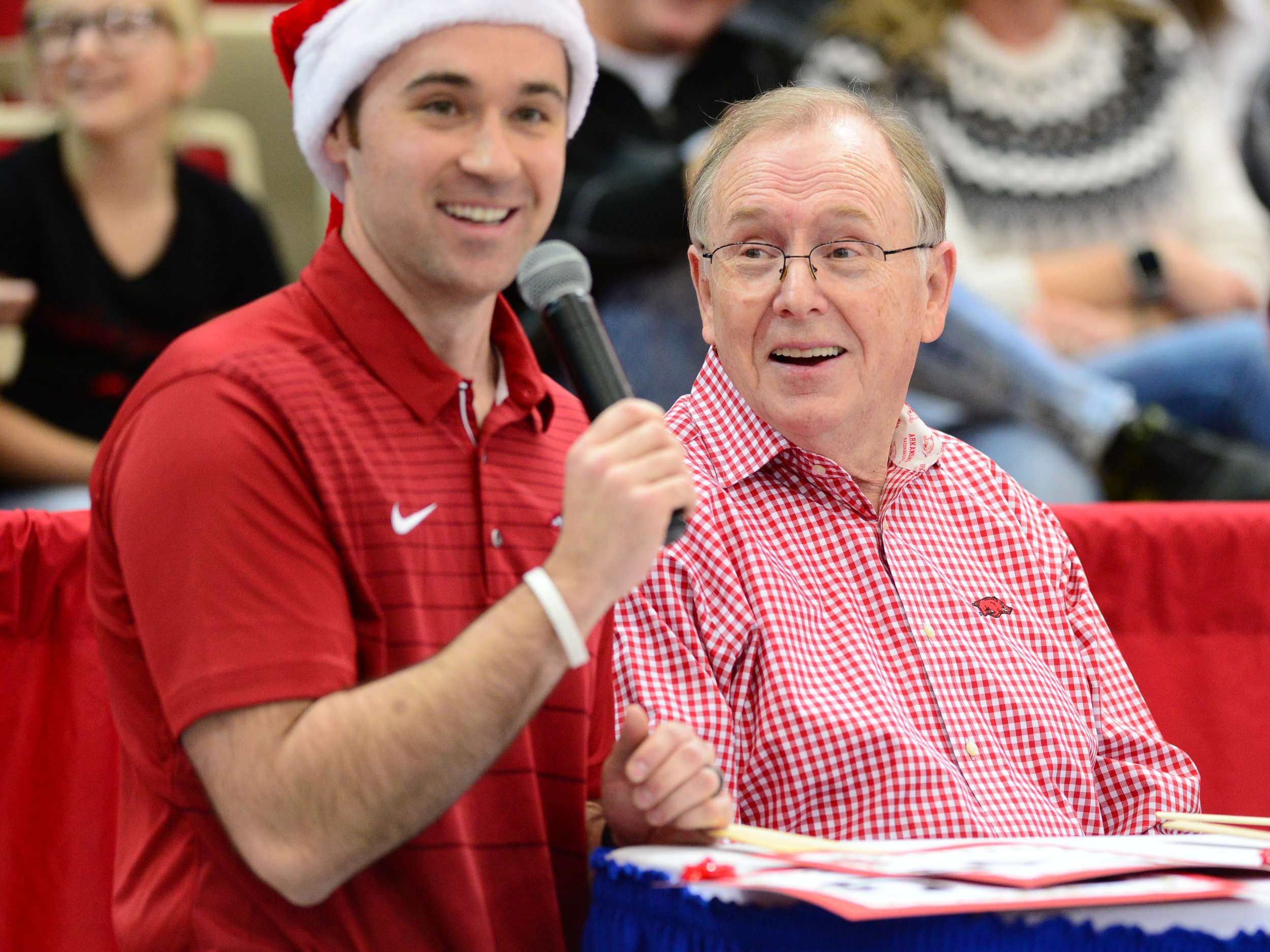 Gym Team To Hold Season Ticket Appreciation Event Sunday
FAYETTEVILLE, Ark. – The Arkansas gymnastics team will hold its annual season ticket holder event Sunday following its open intrasquad. The intrasquad will be held in Barnhill Arena beginning at 4 p.m., while the event will be held inside the Bev Lewis Center Lobby immediately following the meet.
The Gymbacks will perform full routines on all four events while being judged in front of fans for the first time this season. Following the meet, all season ticket holders are invited to enjoy a catered meal inside the Bev Lewis Center along with members of the team and coaching staff.
Season ticket holders can RSVP to the event by clicking here.
Sunday's intrasquad meet is free with doors opening at 4 p.m. and fans are encouraged to bring a new, unwrapped toy to benefit children in the Northwest Arkansas area. Kids will have the opportunity to enjoy cookies and cocoa with Santa starting at 4 p.m.
Season tickets for the 2019 season begin at $25 and will feature meets against four of the preseason top-six teams in the country. Tickets can be purchased here.
For more information on Arkansas gymnastics, follow @RazorbackGym on Twitter.