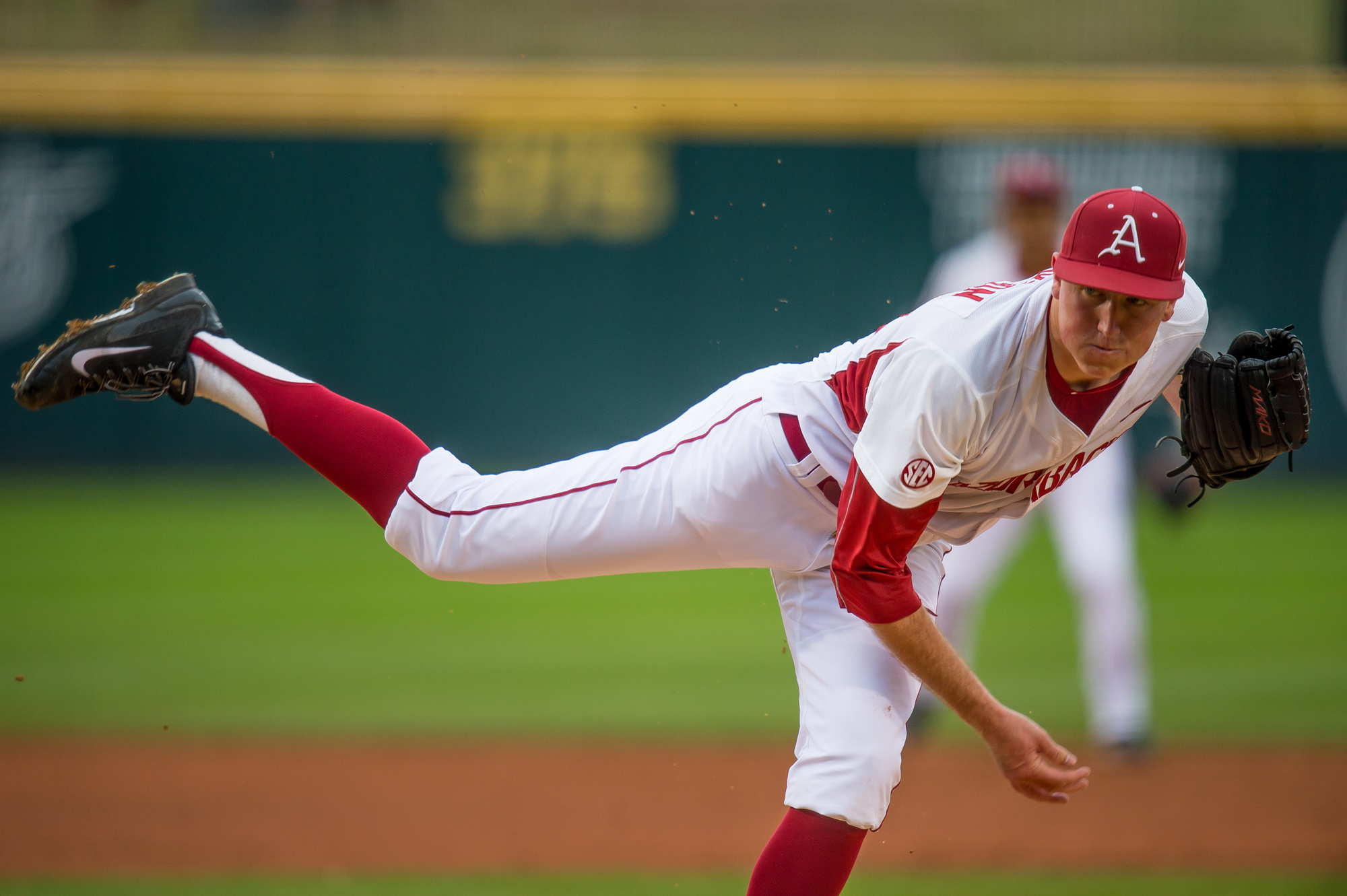 Hogs Rise In Four National Polls; Highest At No. 13
FAYETTEVILLE, Ark. – After going 3-1 last week with a three-game sweep of Western Illinois, its third weekend sweep of the season, the Razorback baseball team found itself up slightly in four of the six national baseball polls, ranging between No. 13 and No. 17 in the nation.
The Razorbacks highest ranking this week comes at No. 13 in the USA Today/ESPN poll, a one spot jump from a week ago. Arkansas is also up to No. 15 in the National College Baseball Writer's Association Poll and No. 17 in the Baseball America Poll, after being No. 18 last week.
Arkansas is now 13-3 on the year and looks to enter conference play with a head full of steam against No. 12 South Carolina this weekend in Columbia, S.C.
First, the Hogs will face Grambling State this week in a two-game midweek series starting on Tuesday at Baum Stadium with first pitch at 6:30 p.m. Game two between the Hogs and Tigers will be on Wednesday at 3 p.m. Both games will be broadcast on SEC Network+.
Friday's SEC season-opener with the Gamecocks will be at 6:30 p.m. CT in Columbia, S.C. Saturday's first pitch is set for 3 p.m. and the series finale will be at 12:30 p.m. All games will be broadcast on SEC Network+. Friday's opener will be part of the SEC Network whip-around coverage, therefore, portions of the game might be shown on SEC Network live. Fans can watch the full game without interruption online on SEC Network+.
A full roundup of where the Razorbacks rank in the national polls is below. To see the full poll, click the name of the publication you would like to see: