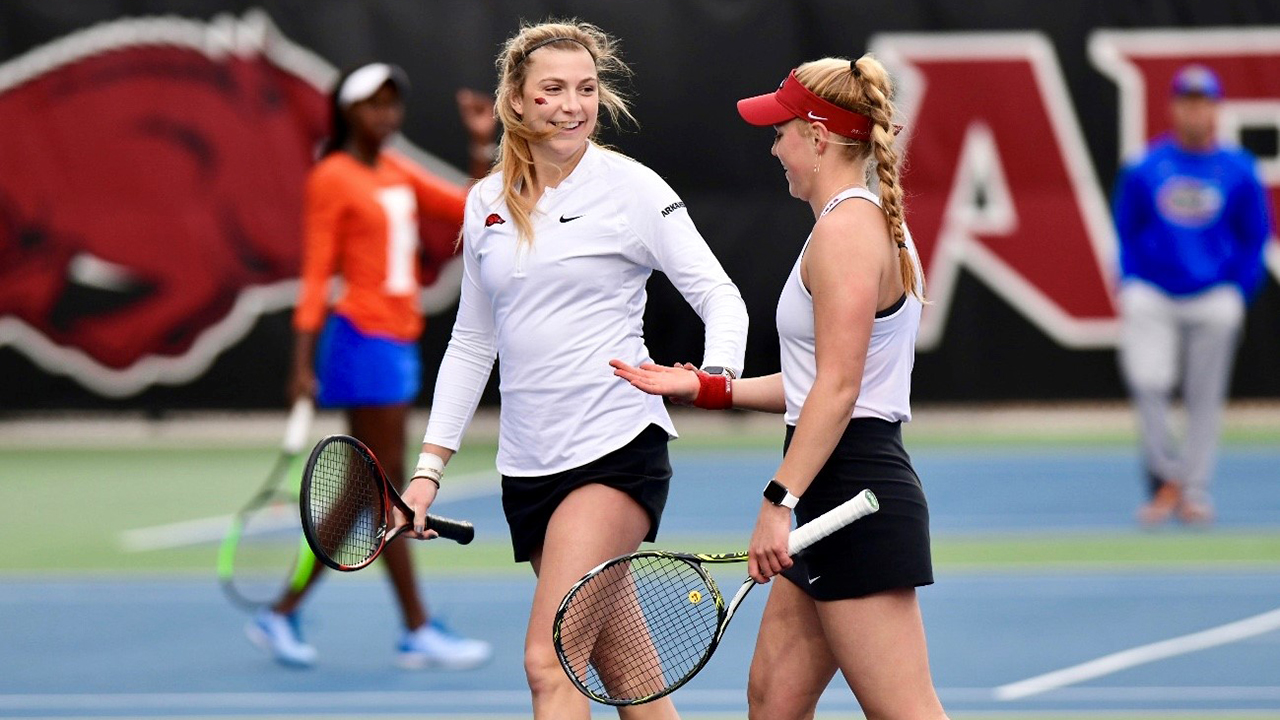 Hogs to Host Mizzou
FAYETTEVILLE, Ark.- The Arkansas women's tennis team will continue its five-match homestand Friday afternoon, hosting Missouri in its lone match of the weekend.
The Hogs have been on the Hill for the past two matches, opening its home conference slate last weekend with Florida and South Carolina. Arkansas dropped a heartbreaker against the Gators, with the 4-3 decision coming down to the No. 4 position. Sophomores Martina Zerulo and No. 98 Tatum Rice each came away with impressive wins, as Zerulo defeated No. 12 Ida Jarlskog and Rice defeated No. 43 McCartney Kessler.
Missouri is home to No. 97 Mackenzy Middlebrooks, with the junior coming in at No. 65 in doubles play with partner Ellie Wright. The Tigers are 11-5 (0-4 SEC) coming into the weekend, bringing their one-match winning streak to the Hill.
The match will be the 13th meeting between the teams, with the Razorbacks holding a 9-3 series advantage. Arkansas defeated Missouri twice last season, taking wins in both the regular season and SEC Tournament play.
First serve at the Billingsley Tennis Center is set for 3 p.m.
For more information on Razorback women's tennis, follow @RazorbackWTEN on Twitter.