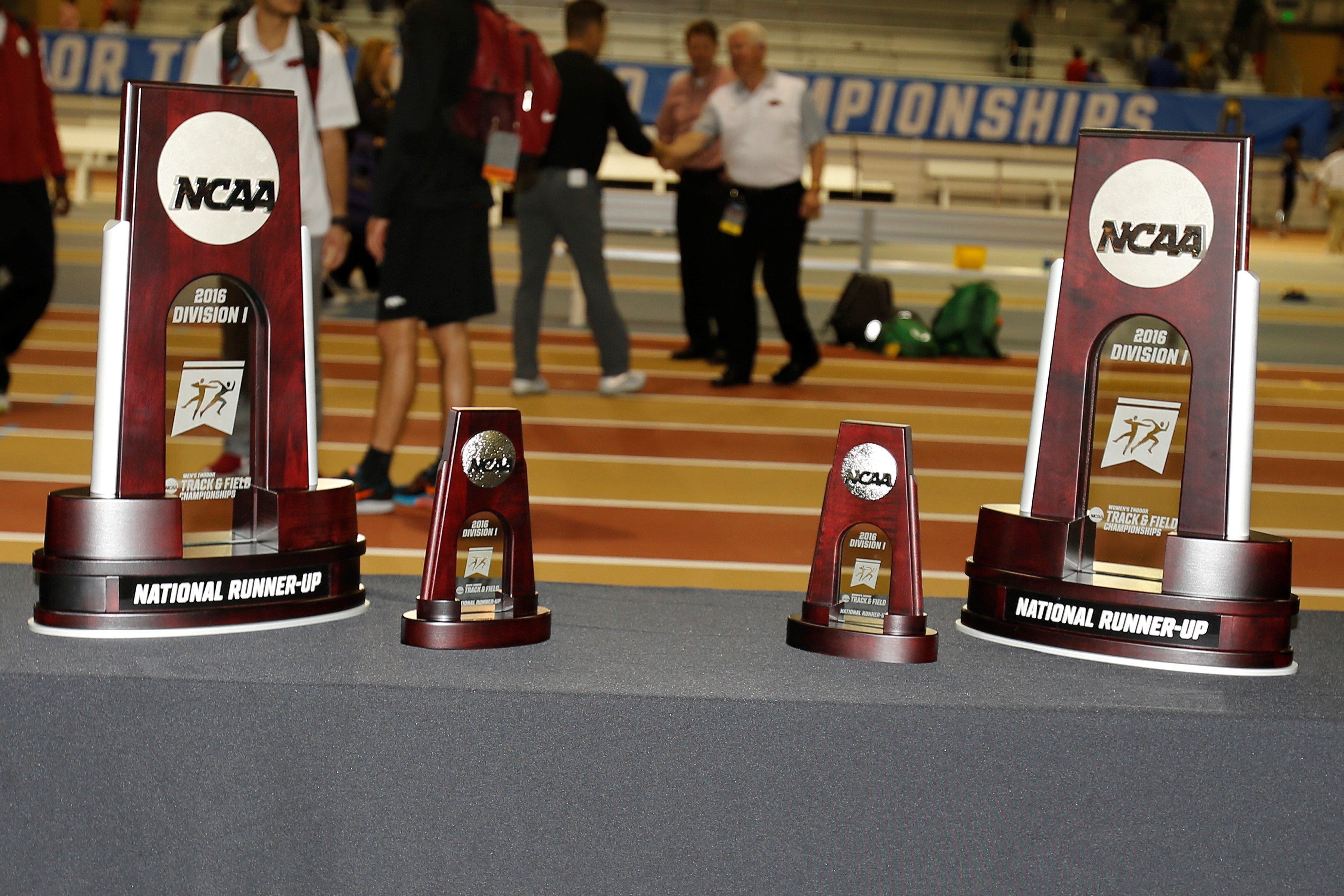 In the Zone Luncheon: NCAA Recap
FAYETTEVILLE, Ark. – Arkansas track and field men's head coach Chris Bucknam and women's head coach Lance Harter welcome Razorback fans to join them for the third In the Zone luncheon of the season on Tuesday, Mar. 15.
The lunch series, to be held on the third Tuesday of each month, will be hosted by Bucknam and Harter and is open to fans, local track officials and the media.
The luncheons will take place at Bordinos (310 W. Dickson Street) and feature both the men's and women's coaching staff as well as two student-athletes from each program per event. The program will start at noon with a weekly recap/outlook from the coaches, followed by a moderated student-athlete panel and will close with audience Q&A. The cost of the luncheon is $12 per person.
Reservations must be made no later than the end of day Monday before each event. To RSVP, please call 479-575-7404 or email hogsrsvp@uark.edu.
Arkansas men's and women's track and field capped their respective seasons as the No. 2 teams in the nation behind multiple gold-medal and historic performances. Both programs will open the outdoor season at the Arkansas Spring Invitational on Saturday, March 26 at John McDonnell Field.
Coach Bucknam and Coach Harter will be made available to the media to recap the indoor season and preview the outdoor season following the conclusion of the event.
For the latest information on Arkansas men's and women's track and field, follow @RazorbackTF on Twitter.
Future Track and Field Luncheon Dates | at Bordinos – 310 W. Dickson Street