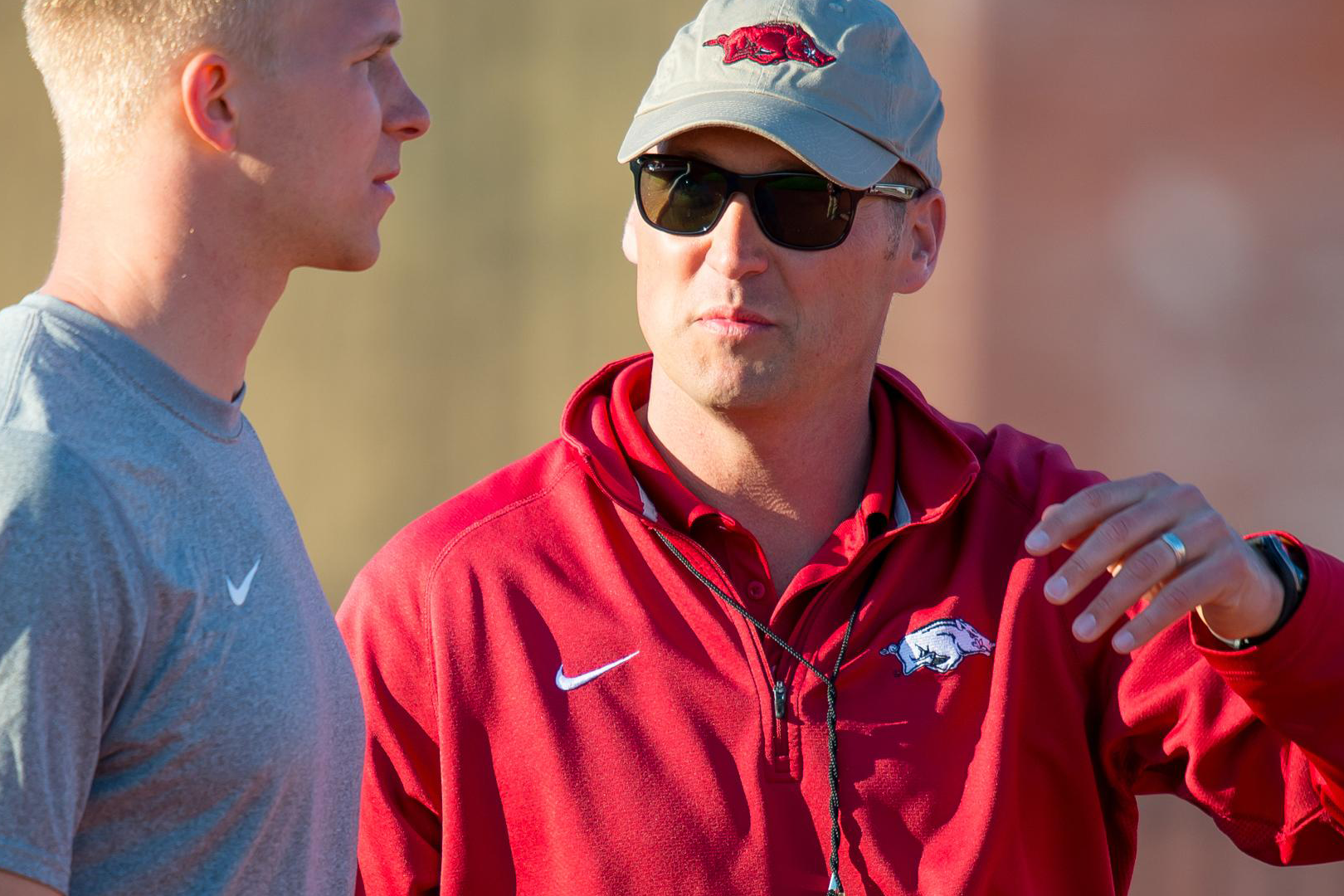 In The Zone Luncheon Set For Tuesday
FAYETTEVILLE, Ark. – Join the Razorback men's and women's track and field coaching staffs Tuesday afternoon as they host the fourth 'In the Zone' Luncheon at Jose's Mexican Restaurant in Fayetteville. Doors open at 11:30 a.m. (CT) with the event beginning at noon. The lunch is open to all fans, media and local track officials. As part of Tuesday's luncheon, the coaches will recap the indoor season and preview the remainder of Arkansas' outdoor schedule.
Jose's Mexican Restaurant is located at 324 W. Dickson Street and the cost of the lunch buffet is $11.80 per person. To RSVP, please call 479-575-2751 or email hogsrsvp@uark.edu. Reservations should be made no later than 5 p.m. the Monday before each luncheon.
After a trip out West, the Razorbacks return to their home track this weekend to host the John McDonnell Invitational. Field events begin Friday at 1:30 p.m. with running events to start at 3:30 p.m. Saturday's action picks up at noon. In addition to the collegiate field, this year's John McDonnell Invitational will include high school teams. Contact the Razorback Ticket Center at 800-982-4647 or emailraztk@uark.edu to purchase tickets for home events.
2015 In the Zone Luncheon Dates | Jose's Mexican Restaurant – 324 W. Dickson Street
• April 7
• May 12
• June 9
For more information about Arkansas track and field including in-meet updates, follow @RazorbackTF on Twitter.