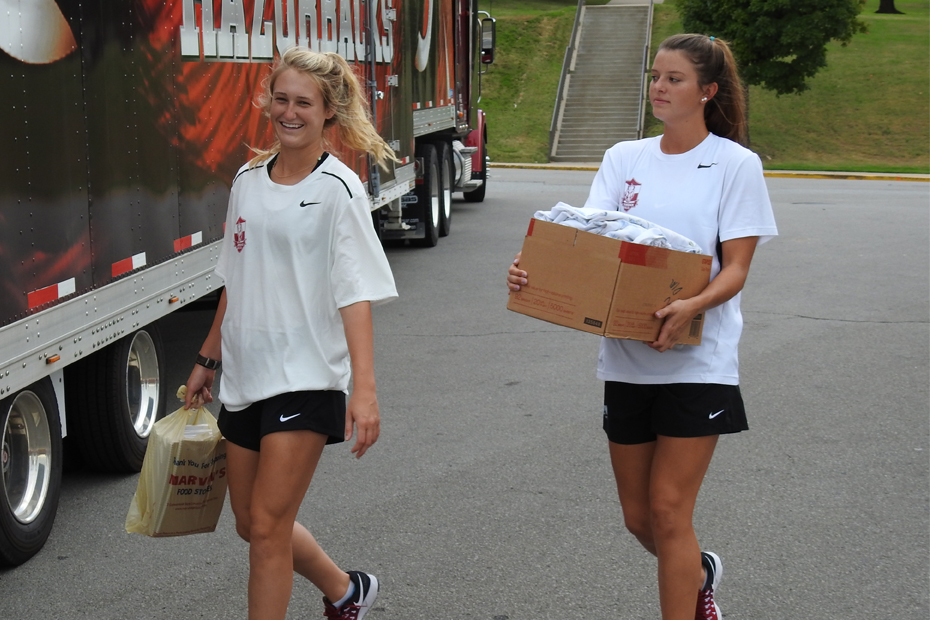 Join Razorback Relief at NWA Mall on Friday
FAYETTEVILLE, Ark. – The University of Arkansas Student-Athlete Advisory Committee (SAAC) and Razorback Athletics are partnering with KFSM and the Northwest Arkansas Mall to host a Razorback Relief event on Friday to benefit those impacted by Hurricane Irma. Come meet Razorback student-athletes as we work together to help those in need.
Members of the University of Arkansas football team, student-athletes representing other Razorback programs as well as members of the Razorback Spirit Squads will be collecting items for victims of Hurricane Irma this Friday, September 15, from 10 a.m. – 3 p.m. at the Northwest Arkansas Mall. The collection point will be on the southeast corner (facing College Avenue) of the Northwest Arkansas Mall parking lot near the flag pole in front of Sears.
Truck Centers of Arkansas has donated a truck and J.B. Hunt Transport has provided drivers to deliver all collected items to Florida.
Based on recommendations from participating agencies in Hurricane impacted areas, the drive will be accepting:
Bottled Water
Canned Goods
Toiletries
Diapers
Dog Food
Cash donations will not be accepted as part of this Razorback Relief effort. Those wishing to contribute financial support are encouraged to contact the American Red Cross and other relief agencies.
Razorback Relief is an outreach program that engages Razorback student-athletes in helping meet the needs of those impacted by natural disasters around the nation and the world. Previous Razorback Relief efforts have included Razorback student-athletes working to help with hunger relief in Haiti, recovery and clean-up efforts following tornadoes in Central Arkansas and Tuscaloosa, Alabama and massive flooding in Baton Rouge, Louisiana. Last week, Razorback Athletics hosted a Razorback Relief: Operation Houston event to collect items for those impacted by Hurricane Harvey.