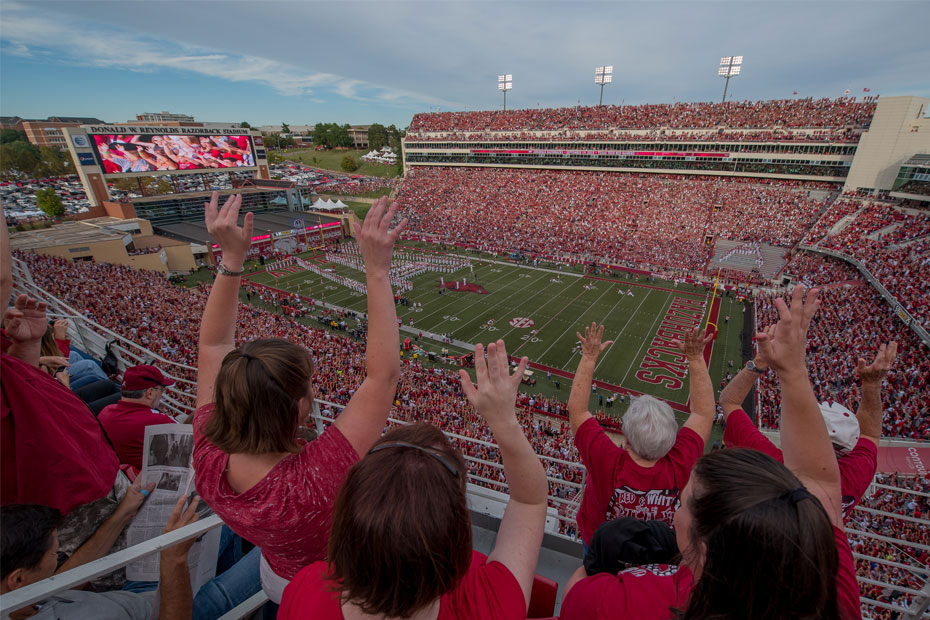 Kickoff Time Announced For Halloween Homecoming
FAYETTEVILLE, Ark. – The University of Arkansas will host UT Martin for homecoming on Oct. 31 at 3 p.m., the Southeastern Conference announced Monday. The game will be nationally televised on SEC Network.
Arkansas holds a 56-33-4 (.624) record all-time in homecoming games, including a 45-17 win last season against UAB. The Razorbacks have won eight of their past nine homecoming games dating back to 2006.
This will be the first time the Skyhawks have played Arkansas. A member of the Ohio Valley Conference, UT Martin is 4-2 this season. Their only losses have come to No. 24 Ole Miss and FCS No. 1 Jacksonville State.
The Razorback defense is limiting opponents to just 22.4 points per game, nearly 14 points fewer than their opponents have averaged during the season. Five of Arkansas' opponents rank nationally in the top 40 in scoring offense and the Razorbacks have held three of their six opponents to their lowest scoring outputs of the season.
Tickets are still available for the UT Martin game. For more information and to purchase, please visit ArkansasRazorbacks.com or call 1-800-982-HOGS.
For more information on Arkansas football, follow @RazorbackFB on Twitter.