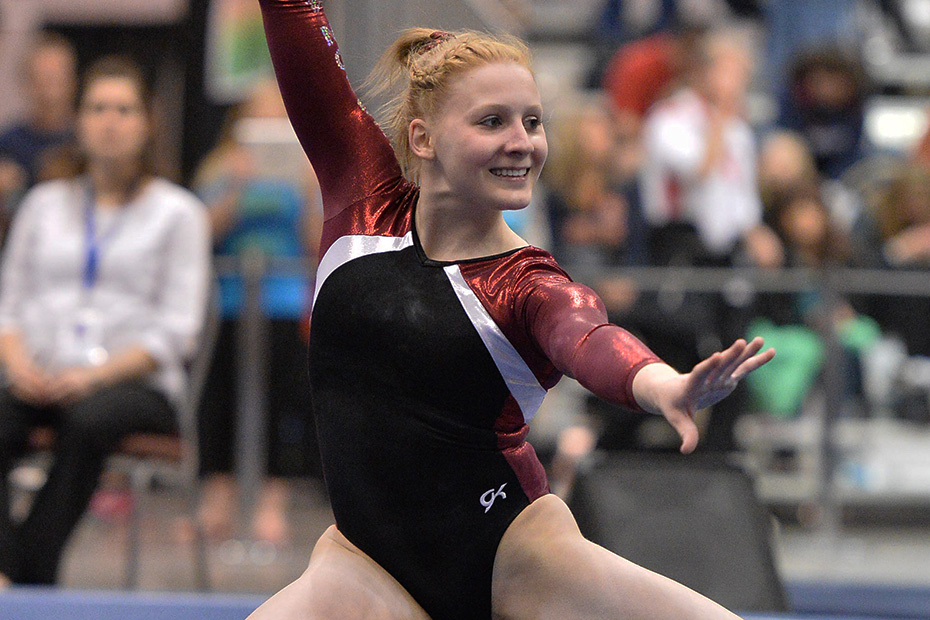 Makenzie Anderson Signs With @RazorbackGym
FAYETTEVILLE, Ark. — On Wednesday, Arkansas gymnastics head coach Mark Cook announced his first signee of the 2016 class, as Makenzie Anderson from Twin City Twisters Gymnastics signed a National Letter of Intent to participate with Razorbacks next season.
Anderson, who is an all-around gymnast, comes to Arkansas from Elk River, Minn., where she competed for the same gym that produced former Razorback All-American and current team manager Bailee Zumwalde. Anderson has competed as a level 10 gymnast at each of the last four Junior Olympic National meets.
At this year's Junior Olympics meet, she placed fifth on the uneven bars (9.65), 10th on the floor exercise (9.45) and 11th in the all-around (37.825). At the 2014 Region 4 Regional meet, she placed second overall on the floor (9.425), third on both the vault (9.40) and uneven bars (9.425) and fifth in the all-around (36.65).
Coach Cook is excited about his first signee of the 2016 class and sees Anderson as an athlete who can come in and help immediately.
"We're very excited that Makenzie has decided to join our program," said the head coach. "She is a fantastic young lady with great character and she is a really outstanding athlete in all four events. Makenzie is a very powerful young gymnast and we are looking forward to her contributing to our team as we strive for a NCAA National Championship."
Anderson holds personal-best of 9.60 in the vault, 9.65 on the bars, 9.60 on the beam, 9.525 in the floor exercise and 37.825 in the all-around. She is currently attending Spectrum High School in Elk River, Minn., and she plans to major in chemistry.
The Arkansas gymnastics team opens its 2015 season on Jan. 9, as they will travel to Norman, Okla., to take on defending Co-NCAA National Champion, Oklahoma. The meet is scheduled to begin at 7 p.m.
For more information on the Arkansas gymnastics team, follow @RazorbackGym on Twitter.