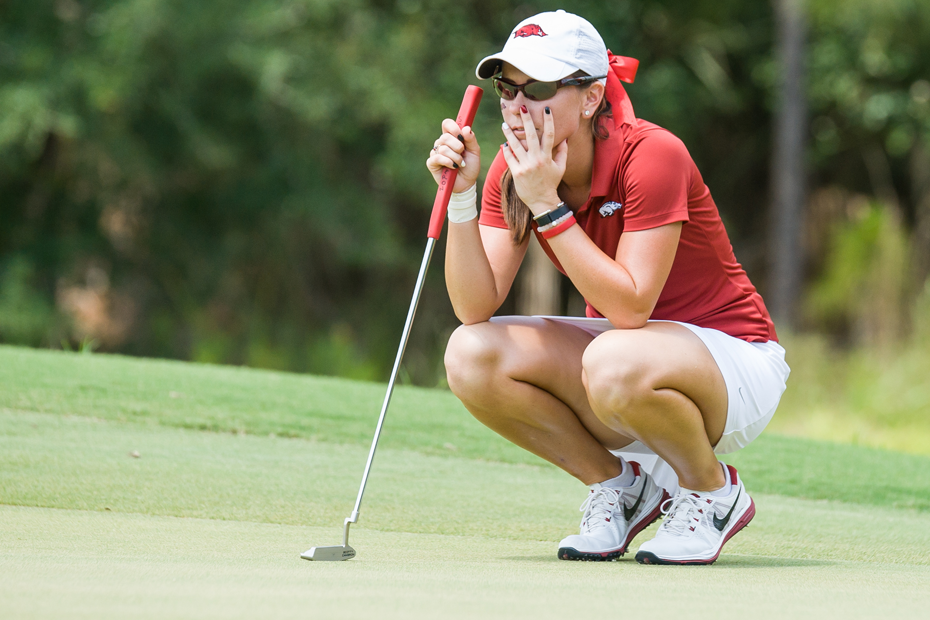 Marks, LaBarbera Play Pinehurst
PINEHURST, N.C. – University of Arkansas women's golfers Samantha Marks and Jordy LaBarbara are playing Pinehurst Country Club in the 113th Women's North and South Amateur Championship this week.
Marks opened with a two over 72 and is in third place after round one while LaBarbera is tied for 81st with a first round 83.
A Maitland, Texas, native, Marks opened play on the 10th hole starting strong with a birdie on the par five, 455-yard hole.  She gave the stroke back on the 11th with a bogey and bogeyed the 15th hole turning one-over.  Marks added a bogey on hole one – her 10th hole – before settling in to finish with eight consecutive par holes.
LaBarbera, an Allen, Texas, native, also started on the 10th hole.  She struggled on the back nine but played the front nine just two-over.
Play continues through the weekend. Players compete in three rounds of stroke play followed by four rounds of match play to determine the champion.
For more information on Arkansas women's golf, follow @RazorbackWGolf on Twitter.