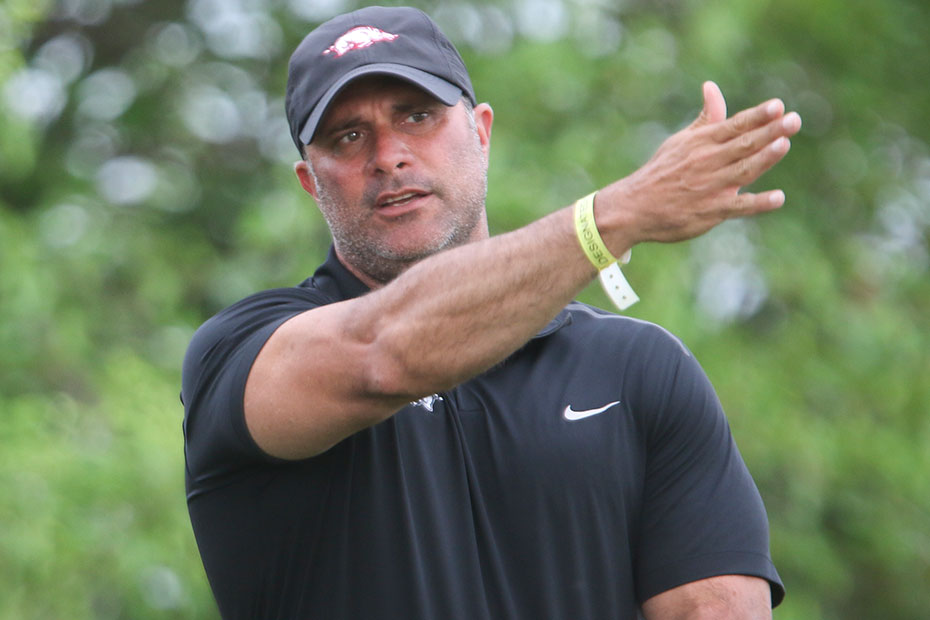 Men's Golf Adds Texas Transfer
FAYETTEVILLE, Ark. – Arkansas men's golf head coach Brad McMakin announced on Thursday the addition of Texas transfer Charles Kim. A freshman in the fall with the Longhorns, Kim is eligible to begin competition with the Razorbacks immediately.
"Charles was a highly ranked junior in the 2015 and we are very excited about him joining our program," said McMakin. "He brings a lot of good experience to our team and will be a good fit with our guys."
Kim spent just the fall season at Texas where he didn't see any action in any of the Longhorns' three events. A native of Cedar Park, Texas, he was the No. 24 player on the Junior Golf Scoreboard and No. 28 in the GolfWeek rankings.
In May 2013, Kim won the Bluebonnet Championship in Brownwood, Texas, as a part of the Legends Junior Tour. He was even-par in the two-day event and won a four-way playoff on the first extra hole. Later that summer, Kim won the George Hannon Junior Invitational in Austin with a two-day total of six-under, as one of only three players under par.
Currently ranked No. 37 by Golfweek after the fall, the Razorbacks will open the spring season on Monday at TPC Sawgrass in Ponte Vedra Beach, Fla. at the Sea Best Invitational. The 54-hole event will opening with two rounds on Monday starting at 7 p.m. CT.