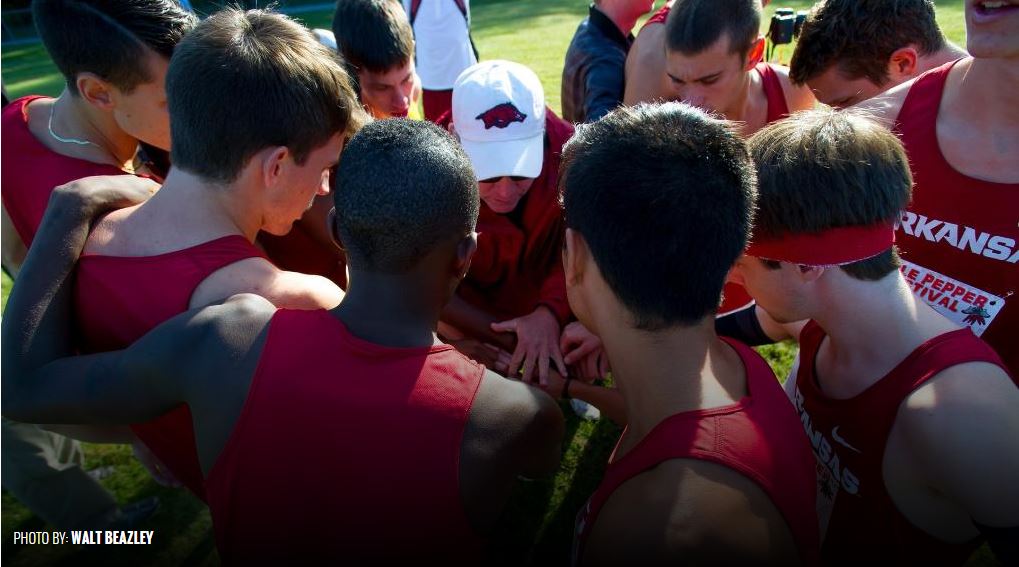 Men's @RazorbackTF Earns USTFCCCA Cross Country Academic Honors
FAYETTEVILLE, Ark. – The University of Arkansas men's cross country team was named one of the 2015 All-Academic Teams, as announced by the United States Track and Field and Cross Country Coaches Association (USTFCCCA) on Wednesday (Feb. 11) afternoon.
The Southeastern Conference edged out the ACC to lead the way with 11 men's teams earning All-Academic Team honors. Arkansas has a cumulative team GPA of 3.16.
Individually, one Razorback, freshman Austen Dalquist, earned USTFCCCA All-Academic honors. Honorees must have compiled a cumulative GPA or 3.25 or greater and must have finished as an All-American at the national meet or among the 25 finishers at their regional meet.
Dalquist, a native Keller, Texas of who took 23rd place at regionals, was honored for his 3.77 GPA in business economics.
USTFCCCA All-Academic
Austen Dalquist – Business Economics
For more information on the Arkansas men's cross country team, follow @RazorbackTF on Twitter.