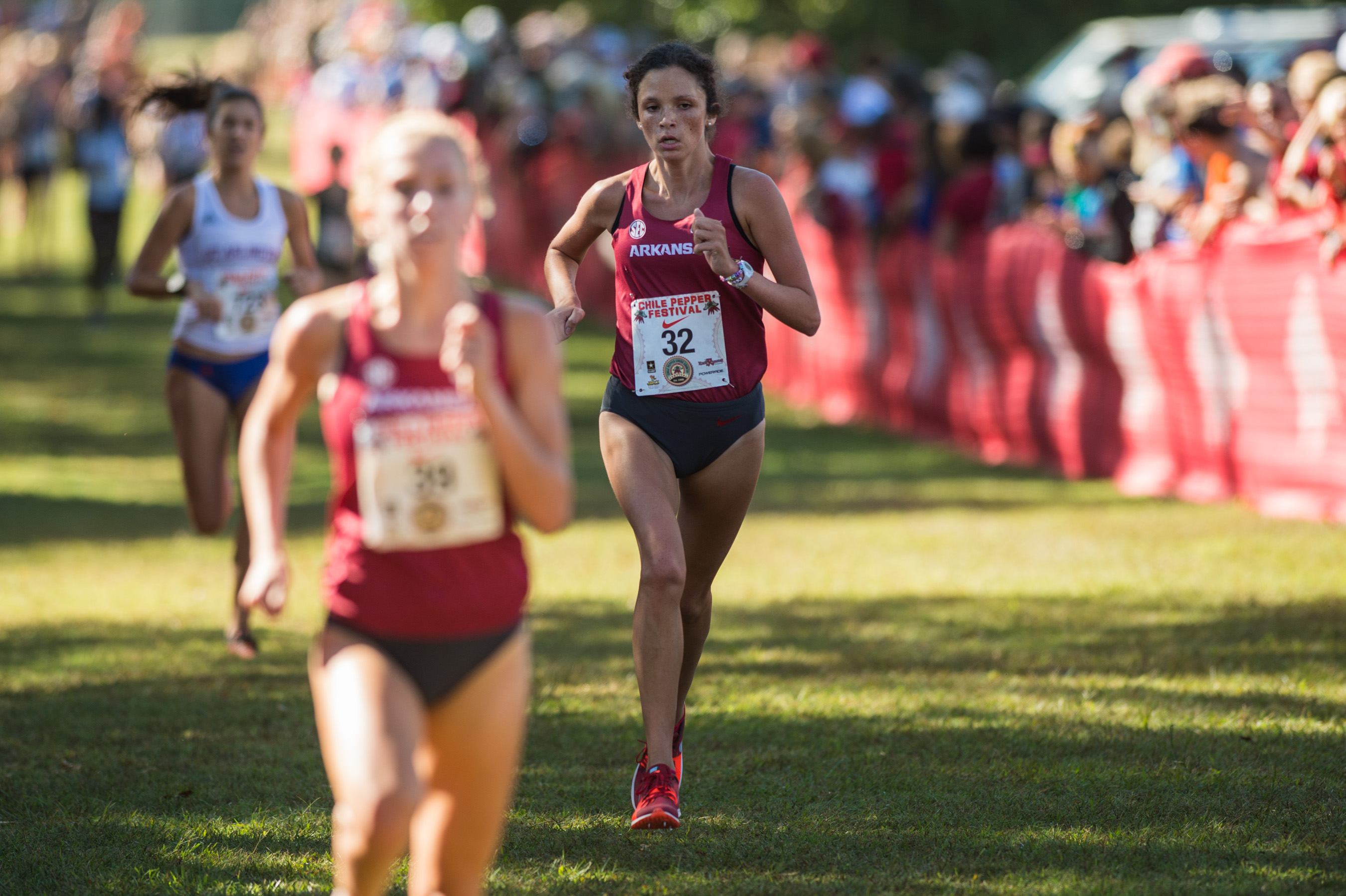 No. 8 Arkansas Motors to Joplin For Southern Stampede
FAYETTEVILLE, Ark. – The No. 8 Arkansas women's cross country team heads to Joplin, Mo. this weekend to compete in the 29th Annual Missouri Southern Stampede Sat, Sept. 15 at the Tom Rutledge Cross Country Course.
The women's race will feature four Division I teams with Arkansas headlining a group that includes Missouri State, Tulsa, and Wichita State.
The Razorbacks roll into this meet as the top SEC team in the nation at No. 8, while also maintaining the No. 1 ranked team in the South Central Region.
The meet, which annually sees upwards of 3,000 runners compete across multiple university and high school races, will begin with the college/JUCO women's race. The university open women's 5K race which Arkansas will compete in will begin at 8:30 a.m.
Led by Micah Huckabee, Alex Ritchey, and Greta Taylor, who finished fifth, ninth and 12th at the Hurricane Invitational, the Razorbacks look to continue their success early in the 2018 season.
A complete page with results from every race will be available here.
For more information on Arkansas Cross Country including in-meet updates, follow @RazorbackTF on Twitter.
2018 SCHEDULE
| Date | Meet | Location |
| --- | --- | --- |
| Sat, Sept. 1 | Hurricane Invitational | Tulsa, Okla. |
| Sat, Sept. 15 | Missouri Southern Invite | Joplin, Mo. |
| Sat, Sept. 22 | Chile Pepper Festival | Fayetteville, Ark. |
| Fri, Sept. 28 | Nuttycombe Wisconsin Invitational | Madison, Wis. |
| Sat, Oct. 13 | Wisconsin Pre-Nationals | Madison, Wis. |
| Fri, Oct. 26 | SEC Championships | Auburn, Ala. |
| Fri, Nov. 9 | NCAA South Central Regional | College Station, Texas |
| Sat, Nov. 17 | NCAA Championships | Madison, Wis. |