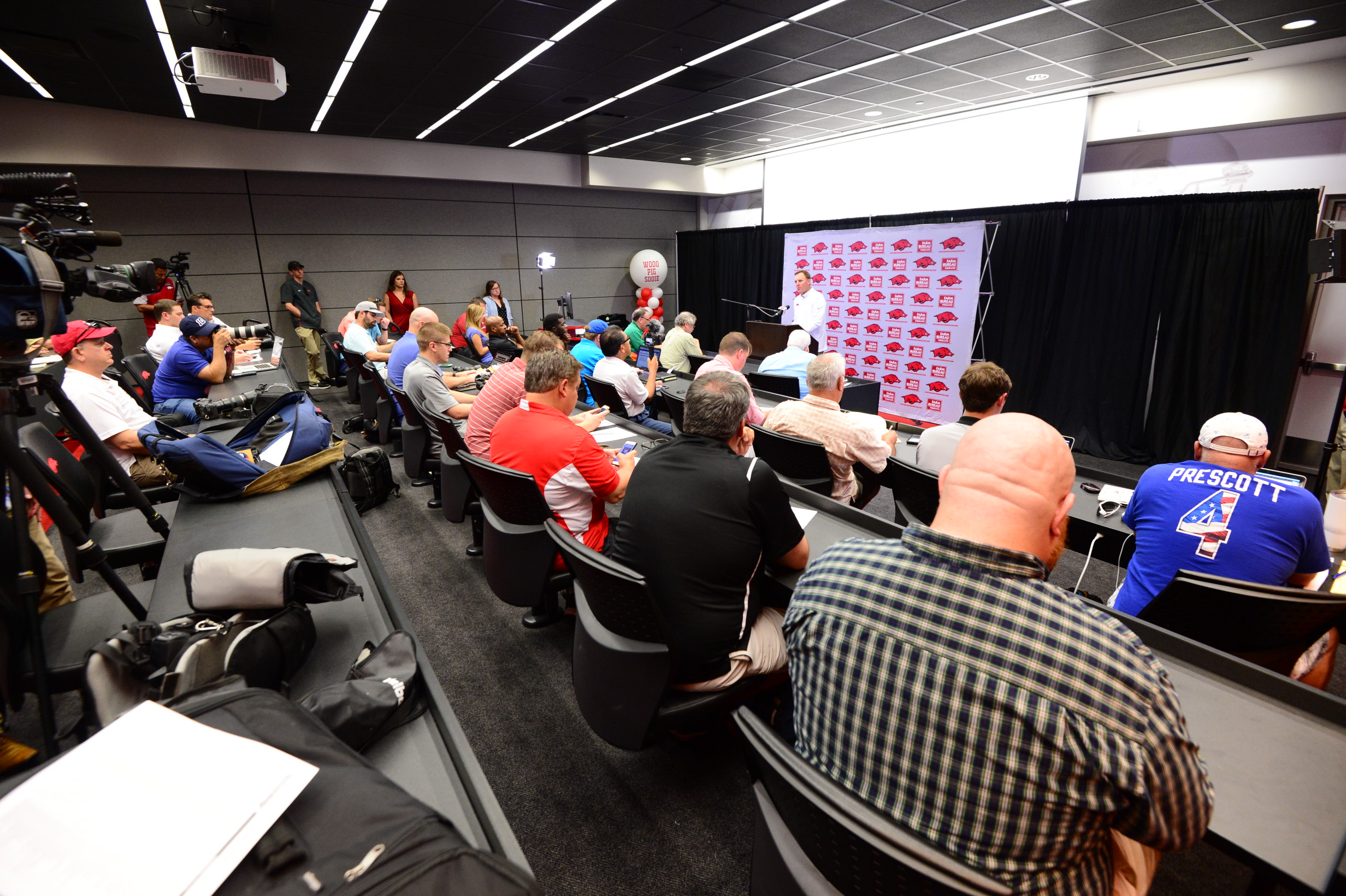 Notes From Camp: Day 2
The second day of fall camp brought meetings, practice and a little talking. Head coach Chad Morris and the Razorbacks hosted media day on Saturday afternoon at the Fred W. Smith Center.
Quick Turnaround – Arkansas had a quick turnaround for practice Saturday morning. After getting off the field Friday night at approximately 8 p.m. the Hogs were back on the practice field at 10 a.m.
Back in Black – The quarterbacks were back in black on Saturday at practice a day after wearing silver jerseys. The black jerseys signify no contact but the Razorbacks are still in helmets and shorts so there is not much contact yet.
Stripes – A few of the Razorbacks' helmets feature a stripe down the middle during camp. The team's QBs and defensive backs are the only ones to have stripes so coaches can tell on video where their eyes are looking.
Gerald in the house – Transfer Dorian Gerald went through his first practice as a Razorback on Saturday. The defensive end reported to camp yesterday and quickly joined his teammates today. "He had a lot on him today, but I thought he moved around well," Morris said.
On the Playlist – Saturday's playlist featured some 2Pac, a Fugees remix and the legendary Return of the Mack by Mark Morrison.
Quote of the Day
…And we're gonna be ready. pic.twitter.com/9gEM2vMula

— Razorback Football (@RazorbackFB) August 4, 2018