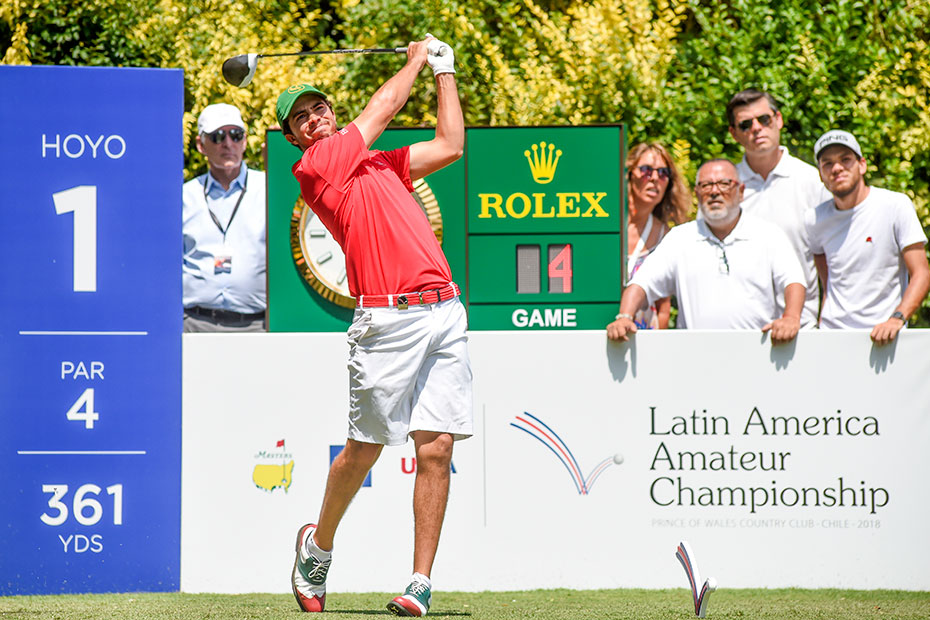 Ortiz In Contention At Latin America Amateur
SANTIAGO, Chile. – For the second consecutive year, Razorback golfer Alvaro Ortiz finds himself in contention at the midway point of the Latin America Amateur Championship after opening the event with back-to-back rounds under par.
After posting a 2-under 69 on Saturday, Ortiz came out firing on Sunday with three birdies on the front nine, before making the turn and recording a birdie on No. 10 to take a two-shot lead on the field at 6-under.
He would go on to finish with three bogeys on the back side and finds himself two shots off the lead held by Argentina's Jaime Lopez Rivarola at 5-under.
The Arkansas senior had the 54-hole lead at the event last year, before finishing runner-up in a playoff. The third round continues Monday morning at the Prince of Wales Country Club in Santiago, Chile.
The winner of the Latin America Amateur Championship will be invited to the 2018 Masters Tournament and receive exemptions into the final stages of qualifying for The Open and U.S. Open in 2018.
For more information on Arkansas Men's Golf, follow @RazorbackMGolf on Twitter.