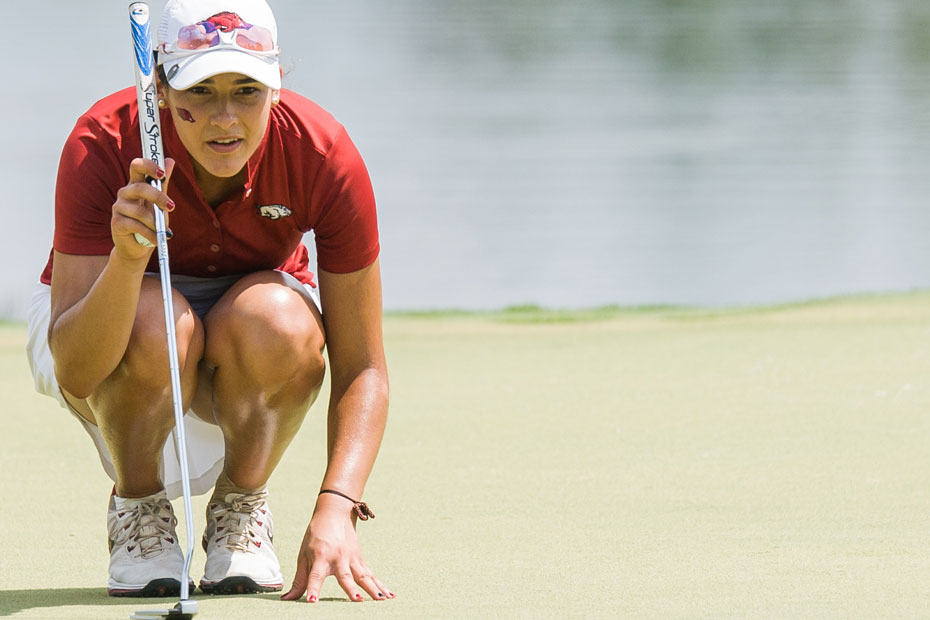 Plasencia Plays In Monday Qualifier
FAYETTEVILLE, Ark. – University of Arkansas junior Regina Plasencia returns to Northwest Arkansas this week to finish preparations for the Walmart NW Arkansas Championship Presented by P&G.
Plasencia closed out the season with a 73.16 scoring average and is playing in the Monday qualifier for the second time in her career.  The Guadalajara, Mexico, native posted a 77 in last year's event.
Plasencia, along with Razorback teammate Samantha Marks, play Monday in afternoon tee times with the top one or two players moving on to the event on Friday.  Only one player, Kelli Shean in 2009, made the cut out of Monday's play to advance to the tournament.
Teammate Gabriela Lopez earned her third consecutive sponsor's exemption and will play on the weekend.
For more information on Arkansas women's golf, follow @RazorbackWGolf on Twitter. For more information about the event, log on to www.NWAChampionship.com.