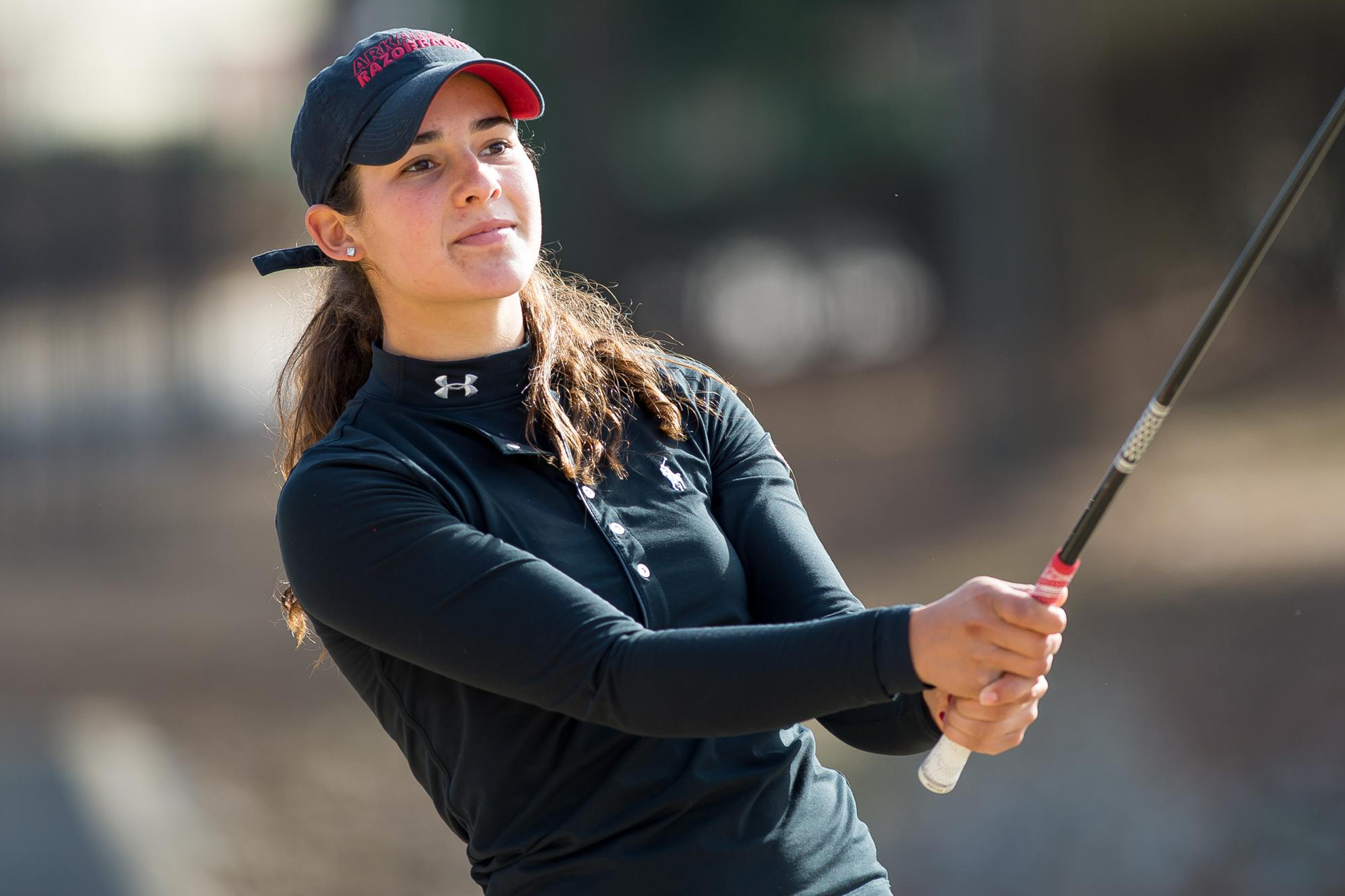 Plasencia Qualifies For U.S. Women's Open
BRADENTON, Fla. – University of Arkansas junior Regina Plasencia fired a three-under 139 in a 36-hole tournament qualifying for the U.S. Women's Open in Lancaster, Pa., in July.
Plasencia, who will lead the No. 8 Razorbacks into the NCAA Championship later this week, is in Brandenton, Fla., the site of Arkansas' postseason berth.  The Guadalajara, Mexico, native was co-medalist after shooting a 67 in the first round.  She added a 71 in the second round to qualify.
"I played a solid round of golf in the first round and my putting was pretty on point (Monday)," Plasencia said. "I gave myself a lot of birdie chances and I converted those. And in the second round, I wish I could have given myself more birdie chances. But still, I got some up-and-downs. … The last round, the goal was mainly to get in."
It is Plasencia's first U.S. Women's Open and she joins a long list of current and former Razorbacks who have participated.  That list includes Amanda McCurdy, Stacy Lewis, Kelli Shean, Lucy Nunn, Gabriel Lopez and Emily Tubert.
The Razorbacks travel to Florida Tuesday, have a practice round Wednesday and begin NCAA Championship play on Thursday at The Concessions Club.  It is the program's seventh NCAA Championship appearance.
For more information on Arkansas women's golf, follow @RazorbackWGolf on Twitter.