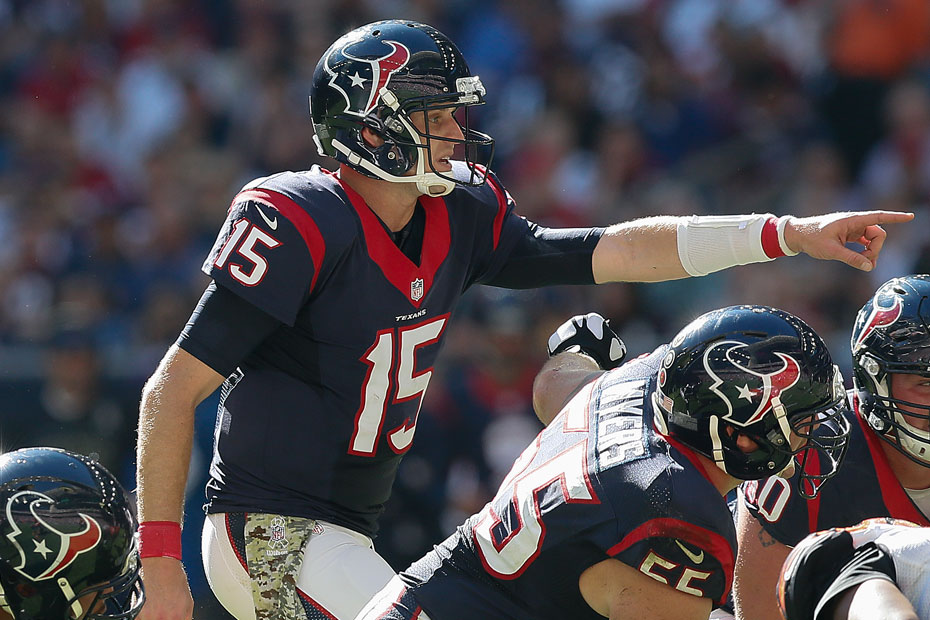 Three Razorbacks Make NFL Debut
On the first Sunday of the 2015 NFL season, 10 #ProHogs saw action with three making their regular-season debut.
One of the day's opening contests, Kansas City at Houston, featured two former teammates Ryan Mallett (Houston) and Knile Davis (Kansas City).
Mallett took over for Brian Hoyer with just over six minutes to go in the fourth quarter. Trailing 27-10, Mallett completed four of his first six attempts and threw a touchdown followed by a two-point conversion that cut the lead to 10.
On the Texans' next possession, Mallett led a drive that resulted in a 47-yard field goal. Houston was unable to recover the onside kick. Mallett finished the day 8-of-13 with 98 yards and one touchdown in Houston's 27-20 loss to Kansas City.
For Kansas City, running back Knile Davis rushed for 16 yards on six attempts and caught one pass for 12 yards.
Recently named the starting kicker for New Orleans, Zach Hocker nailed all four of his field goal attempts in his NFL debut.
Jacksonville Jaguars defensive end Chris Smith collected four solo tackles, 1.0 for loss and defended a pass in the Jaguars' 20-9 loss to Carolina.
Rookie linebacker Martrell Spaight registered his first career tackle on the kickoff coverage team in the third quarter of Washington's 17-10 loss to Miami.
In the trenches, Travis Swanson started at center for Detroit and blocked against Darius Philon, who recorded one quarterback hurry in his NFL debut, a 33-28 Chargers win.
In the Sunday night game, Dallas running back Darren McFadden rushed for 16 yards on six carries and hauled in a 19-yard reception in the Cowboy's 27-26 win over the New York Giants.
Offensive lineman Alvin Bailey participated but did not record any statistics in Seattle's 34-31 overtime loss at St. Louis.
Long snapper Brett Goode participated but did not record any statistics in Green Bay's 31-23 win at Chicago.
Tight end Chris Gragg was not active in Buffalo's 27-14 win over Indianapolis.