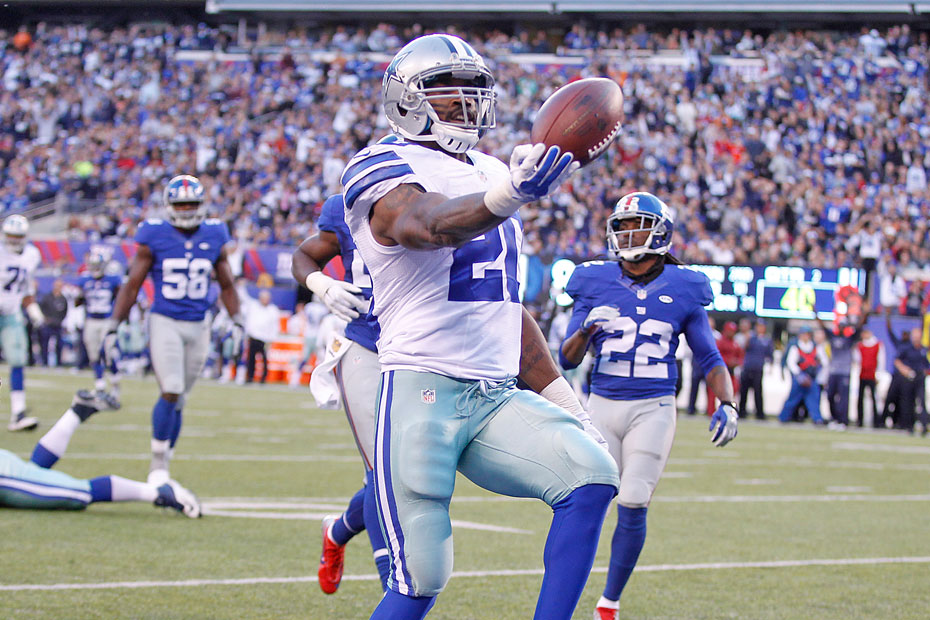 #ProHogs: Week 8
Running back Darren McFadden will start for the Dallas Cowboys this week following an incredible performance last week against the New York Giants. McFadden rushed 29 times for 152 yards (5.2 avg.) and one touchdown and is expected to carry the load on Sunday against a notoriously stout Seattle Seahawks defense.
For the second consecutive week, a game in London features #ProHogs on each team. This week it's offensive lineman Travis Swanson and the Detroit Lions who will take on running back Knile Davis and the Kansas City Chiefs. The game will be nationally televised by FOX and kicks off at 8:30 a.m. Central time.
There was only one #ProHogs transaction this week as quarterback Ryan Mallett was released by the Houston Texans.
#ProHogs Schedule: Week 8
Thursday, Oct. 29
7:25 p.m. – DL Trey Flowers (Patriots) def. Miami Dolphins, 36-7
Sunday, Nov. 1
8:30 a.m. – OL Travis Swanson (Lions) vs. RB Knile Davis (Chiefs)
Noon – WR Jarius Wright (Vikings) at Chicago Bears
3:25 p.m. – OL Alvin Bailey (Seahawks) at RB Darren McFadden (Cowboys)
7:30 p.m. – LS Brett Goode (Packers) at Denver Broncos