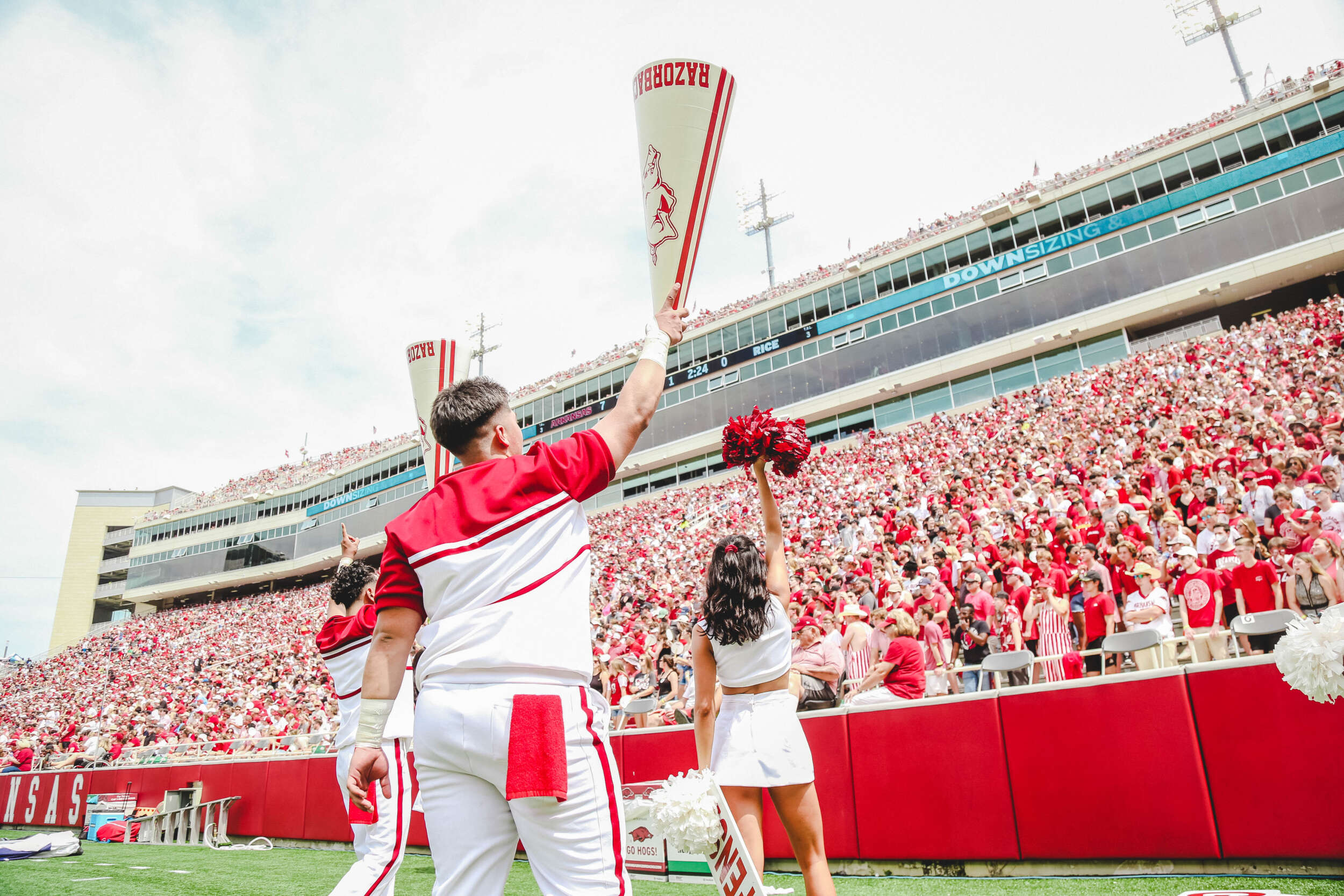 2022-2023 Razorback Cheer Team Selection Complete
FAYETTEVILLE, Ark. – Head Cheer Coach Connor Pitts, together with Director of Spirit Squads Brooke Bailey, have finalized the selections for the 2022-2023 Razorback Cheer Team.
Congratulations to the 2022-2023 Razorback Cheerleaders! The Razorbacks are thrilled to bring in 11 new student-athletes to the team along with 20 veterans.
Going into his third season as head coach, Coach Pitts is excited for the new talent joining the team, as well as the great athletes returning, and can't wait to see what this team accomplishes next year.
All of Razorback Spirit extends its gratitude to our training staff for watching over tryouts and keeping the athletes safe throughout the process. Appreciation is also given to our facilities staff for providing a top tier tryout environment.
If you did not make the roster and would like to schedule a meeting to discuss feedback, please reach out after May 10th by emailing Brooke Bailey at abpalme@uark.edu. Meetings will be via Zoom and only with the tryout applicant. No scores will be provided via phone or email.
Stay up-to-date with everything Razorback Spirit by following us on Instagram and Twitter, @RazorbackSpirit.