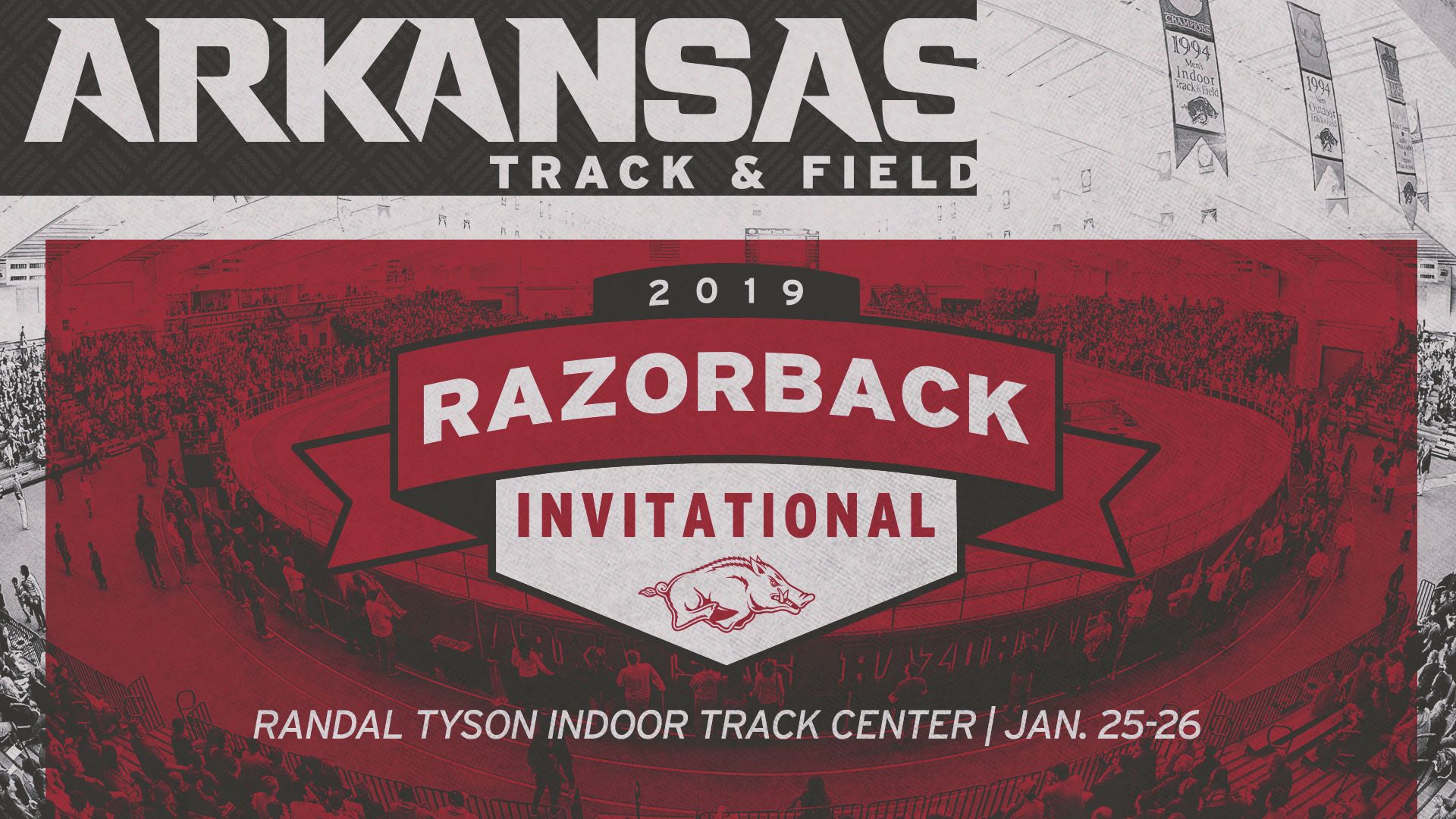 Razorback Invitational Returns To LIVE TV
FAYETTEVILLE, Ark. – Arkansas track and field's Razorback Invitational will be broadcast LIVE by the SEC network for the fourth consecutive year. The premier meet of the indoor season, the Razorback Invitational is currently one of only two regular-season indoor meets to be broadcast on LIVE television.
Arkansas' Razorback Invitational is the longest-running collegiate regular season meet to be featured on TV, having been broadcast LIVE to fans across the nation since 2015. The Razorbacks were also the only program in the nation to broadcast an indoor AND outdoor meet LIVE on TV in 2018.
Date/Time: Friday, Jan. 25, 6 p.m. | Saturday, Jan. 26, 1 p.m.
Venue: Randal Tyson Track Center
Tickets: $5 for Adults, 17 and under free
Important Links: Meet Schedule | Live Results | SEC Network + | SEC Network
The nationally-ranked Arkansas men's and women's track & field teams will welcome 10 of the best programs from across the country to Fayetteville on Friday, Jan. 25 and Saturday, Jan. 26.
| 2019 Razorback Invitational Teams | |
| --- | --- |
| Men | Women |
| #2 Florida | #1 ARKANSAS |
| #8 LSU | #6 Florida |
| #12 ARKANSAS | #8 Kentucky |
| #17 Oregon | #9 LSU |
| Iowa State | #10 Oregon |
| Kansas State | Iowa State |
| Kentucky | Kansas State |
| Mississippi State | Mississippi State |
| Oklahoma State | Oklahoma State |
| Purdue | Purdue |
The two-day event will kick off on Friday, Jan. 25 at 12:45 p.m. CT with the pentathlon 60-meter hurdles. Friday evening's prime time events scheduled for 6 p.m. will get underway with the women's distance medley relay and will be available for streaming on SEC network plus. Saturday's live television window on the SEC network will begin at 1:03 p.m. CT with the women's 400-meter invitational.
Promotions
Season Tickets are just $40 and include: a limited-edition Track Capital of the World Pint Glass + tickets to all regular season home indoor/outdoor meets.
Season ticket holders may pick up their pint glass at the Marketing Table located in the Lobby of the Tyson Indoor Track Center beginning when doors open.
Kids 17 and under are ALWAYS free
Tickets are available by contacting the Razorback Athletics Ticket Center via phone at 800-982-4647 or in person at the Razorback Athletics Ticket Center located at 1295 S. Razorback Road, just east of Baum Stadium.
For more information on Arkansas track and field including in-meet updates, follow @RazorbackTF on Twitter.