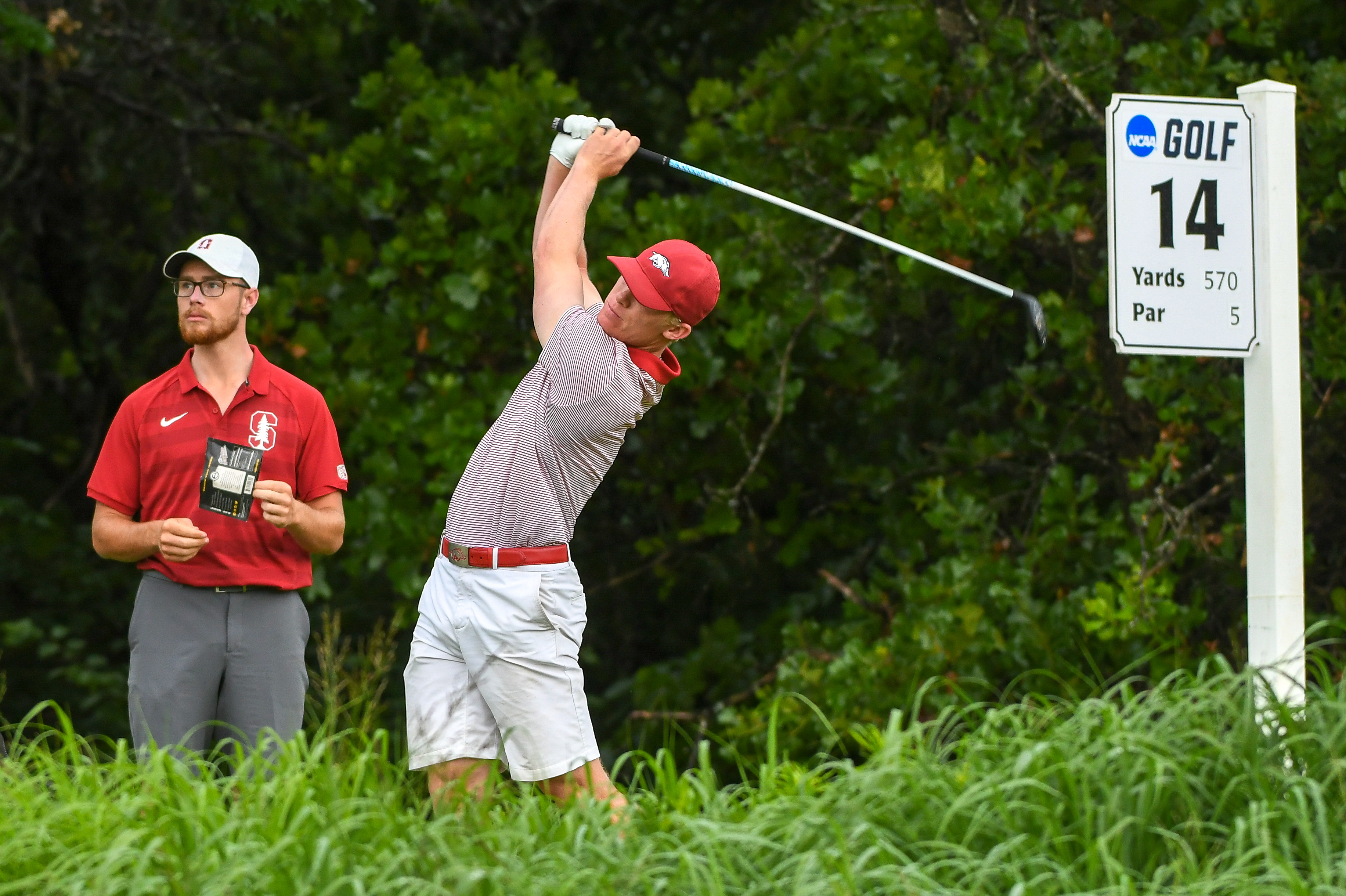 Razorbacks 20th in Coaches Poll
NORMAN, Okla. – The Arkansas men's golf team is ranked 20th in the latest Bushnell Golfweek Coaches Poll, it was announced today.
Oklahoma State received all 22 first-place votes to stay unanimous No. 1. This marks the 11th-straight ranking the Cowboys have held the top spot. The Razorbacks have already played 12 teams currently ranked among the top 25 (#1 Oklahoma State, #3 Vanderbilt, #4 Alabama, #8 Texas, #9 Oklahoma, #10 SMU, #11 Auburn, #14 Pepperdine, #18 Georgia, #19 Texas Tech, #21 North Florida and #24 BYU) and own a winning percentage of .736 through six events this season.
Arkansas will play its second event of the spring season Feb. 18-20 at The Prestige, presented by Charles Schwab, at the Greg Norman Course at PGA West in La Quinta, Calif. The field will include top-ranked Oklahoma State, #14 Pepperdine and #16 LSU as well as 2016 NCAA Champion Oregon.