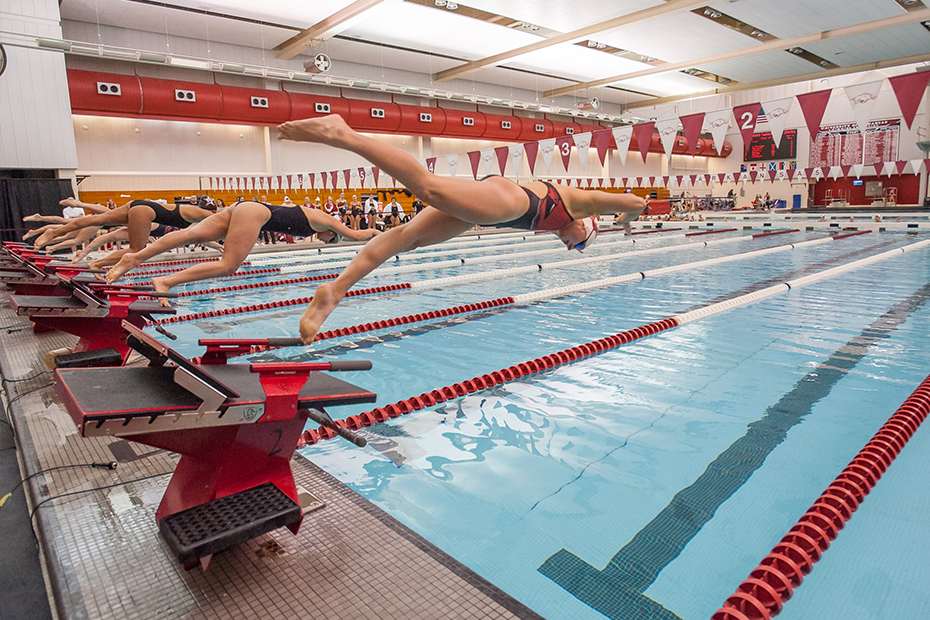 Razorbacks Continue To Earn Academic Recognition
NORFOLK, Va. – The No. 24 Arkansas swimming and diving team has been named a College Swimming Coaches Association of America (CSCAA) Scholar All-America Team, the CSCAA announced on Wednesday.
The honor recognizes programs that reached a grade-point average of 3.0 or higher for the Fall 2015 semester. The Razorbacks posted a 3.56 GPA in the fall, which ranked 12th among all Division I women's programs and third among SEC women's programs. That mark was also the highest among women's sports at the University of Arkansas.
"Academic success is a part of our culture," Arkansas swimming and diving head coach Sean Schimmel said. "We are always striving to be our best academically as well as athletically. I am very proud of our academic achievements."
Over 70 percent of all Division I swimming and diving teams achieved GPAs of 3.00 or higher, including 21 women's and 19 men's teams in the current CSCAA/TYR Top 25.
Arkansas returns to action on Saturday, Jan. 30 at 11 a.m. when it hosts Illinois at the Arkansas Natatorium on Senior Day.