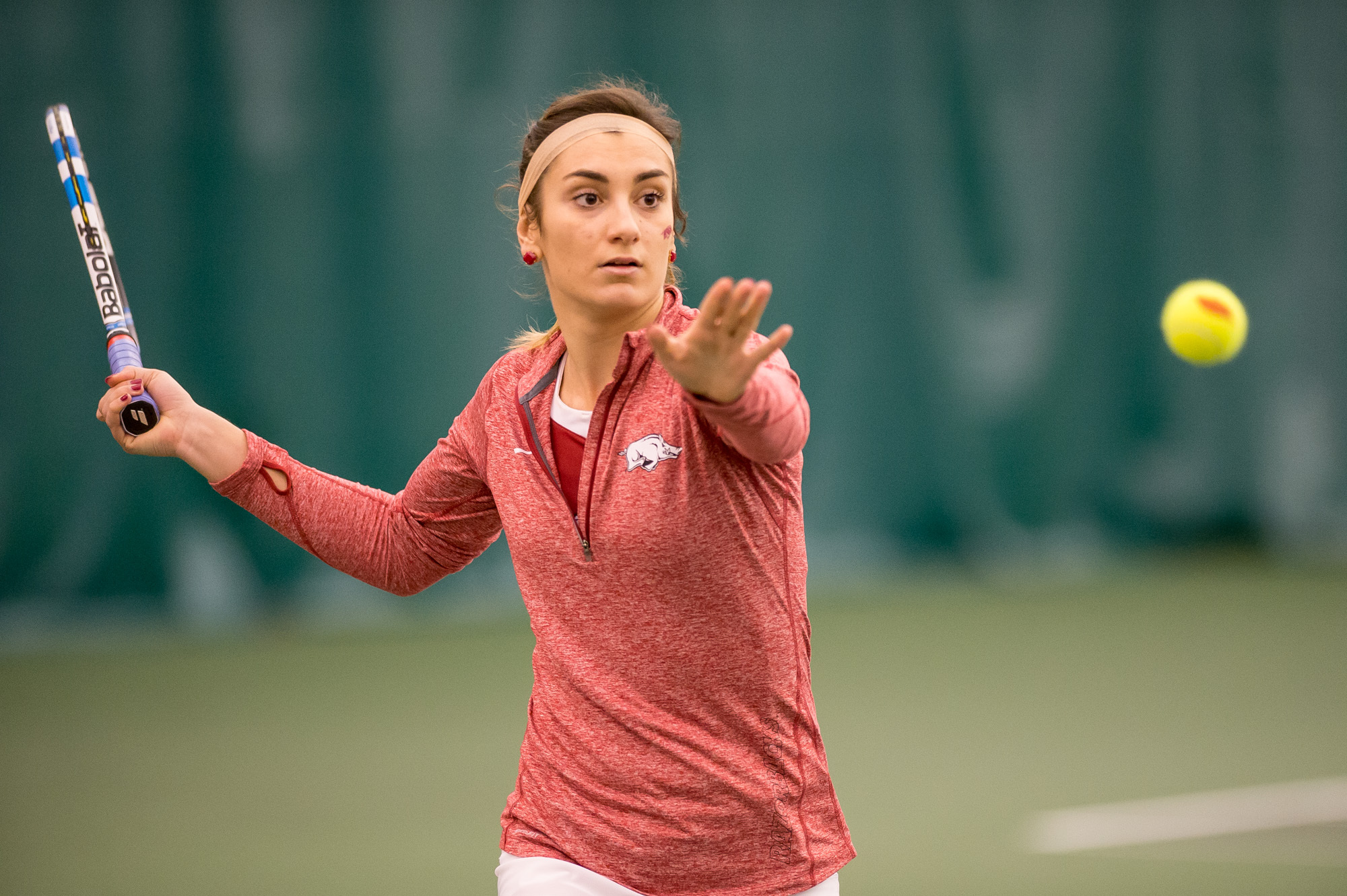 Razorbacks Head West
LOS ANGELES – With a bid to the ITA National Team Indoor Championships on the line, the Arkansas women's tennis team will travel to Los Angeles as it takes part in the 2016 ITA Kick-Off Weekend Friday and Saturday.
The Razorbacks are joined by host and No. 9 UCLA, Fresno State and UC Irvine.
ITA Kick-Off Weekend takes place at 15 campus sites across the country. The 15 schools that win both of their matches at these events will be invited to play in the 2016 ITA National Women's Team Indoor Championships hosted by the University of Wisconsin from Feb. 5-8.
"We are excited to begin the first rounds of national indoors," Arkansas women's tennis head coach Michael Hegarty said. "All four programs have quality teams, and I expect us to get stronger as the event goes on."
Arkansas will open play Friday at noon CT against Fresno State in the first match of the weekend, followed by UCLA versus UC Irvine at 3 p.m. CT. Friday's winners will face off in the title match on Saturday at 5 p.m. CT, while the losers will meet for a consolation match set for 8 p.m. CT.
Arkansas opened its 2016 campaign in style last Saturday. Led by sophomore Mia Jurasic, the Razorbacks eased past No. 38 Houston, 6-1. Jurasic was 2-0 on the day, starting off with a strong 6-0 doubles victory with partner Ana Oparenovic and finishing up with a decisive 6-1, 6-1 win on the singles court. The Ogulin, Croatia, native's sensational performance earned her SEC Player of the Week honors.
Following the weekend, the Razorbacks will return home to host Kansas Friday, Jan. 29 at 1 p.m. CT.
For more information on Arkansas women's tennis, follow @RazorbackWTEN on Twitter.