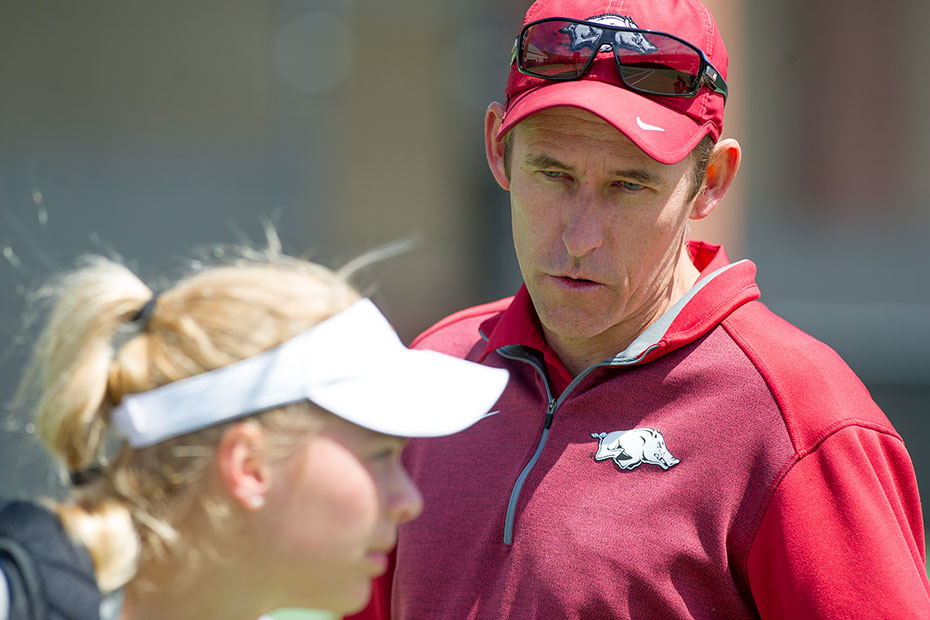 Razorbacks Ready For NCAA Selection Show
FAYETTEVILLE, Ark. – The 2016 NCAA Division I Women's Tennis Championship bracket will be announced Tuesday at 4 p.m. CDT and streamed live on NCAA.com.
Sixty-four teams will be selected to compete at one of 16 first and second round sites, each featuring four teams. First- and second-round competition is slated for May 13-15.
Arkansas (16-13, 5-8) currently sits at No. 32 in the Oracle/ITA Collegiate Tennis Rankings. The Razorbacks have defeated seven teams in the current national rankings including No. 28 Wichita State, No. 10 Auburn and No. 18 Texas A&M.
The Razorbacks are looking to earn their 14th all-time NCAA bid including the eighth under head coach Michael Hegarty, who owns a 179-157 record as the program's all-time winningest coach.
Last week, two Razorbacks earned Southeastern Conference postseason honors, as voted by the league's coaches, the conference office announced April 27. Senior Yuliya Lysa was named to the All-SEC First Team, while freshman Ana Oparenovic earned a spot on the All-Freshman team.
Lysa, who is ranked No. 22 nationally, owns a 13-6 dual-match singles record on the season. She was especially dominant during SEC play, posting a team-best 9-4 mark that included 4 victories over top-25 opponents. Oparenovic holds a 14-12 dual-match record this spring. Ranked No. 81 nationally, she has notched wins over four ranked opponents during her rookie campaign.
Selections for the NCAA Singles and Doubles Championships will be released Wednesday at 5 p.m. CDT via NCAA.com press release.
For more information on Arkansas Women's Tennis, follow @RazorbackWTEN on Twitter.