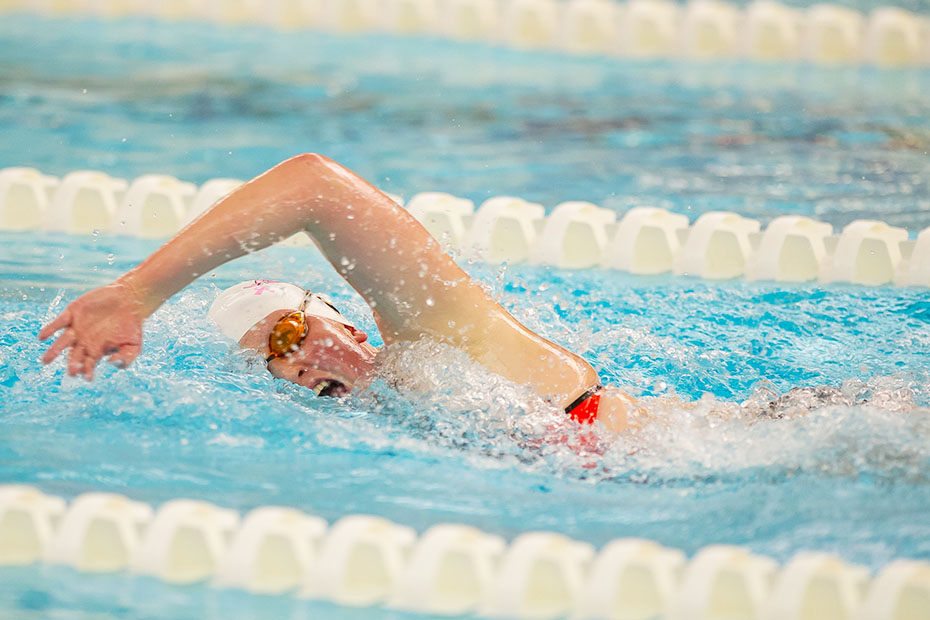 Razorbacks Return Home To Host Quad Meet
FAYETTEVILLE, Ark. – The No. 24 Arkansas swimming and diving team returns home to host Vanderbilt, Houston and Clemson in a quad meet scheduled for Friday and Saturday at the Arkansas Natatorium.
Friday's action starts at 5 p.m., with Saturday slated to begin at 10 a.m.
After putting together a fall campaign that included a 3-0 dual-meet record and first place finishes at both the Rice Invitational and Georgia Tech Invitational, the Razorbacks fell at No. 9 Auburn last Friday. Despite the setback, the Razorbacks landed podium finishes in all but one event. Most notably, senior Anna Mayfield swam a time of 4:48.96 to win the 500 freestyle while freshman Madison Strathman claimed first in the 200 breaststroke (2.17.07) en route to earning her third SEC Freshman of the Week honor this season.
Strathman is the only freshman to earn the honor three times this season. The Razorbacks have now garnered five SEC weekly individual honors this season – the most since 2013 and tied for the most in single-season program history.
Arkansas holds a 7-0 advantage in the all-time series with Vanderbilt. Entering the weekend 4-4 on the season, the Commodores are coming off a 165-97 setback against South Carolina last weekend.
Houston is 0-2 in dual meets this season and last competed at the Incarnate Word Christmas Invitational where it finished third overall. This will mark the 16th meeting between Arkansas and Houston, with the Razorbacks holding an 11-4 advantage in the series.
Clemson will only be competing in diving events this weekend. Arkansas and Clemson have met just once. The Razorbacks defeated the Tigers, 230-19, on Jan. 25, 2014. The Tigers are coming off a 32-6 victory at home over Georgia Southern on Jan. 9.
The Razorbacks will take to the Arkansas Natatorium one final time this season as they play host to Illinois on Saturday, Jan. 30 at 11 a.m.
Below is the event schedule for Friday and Saturday:
Friday (Jan. 22)
200 free relay
1000 free
200 free
100 back
100 breast
200 fly
50 free
3-meter dive (swim break)
200IM
400 medley relay
Saturday (Jan. 23)
200 medley relay
400 IM
100 free
200 back
100 fly
500 free
1-meter dive (swim break)
200 breast
400 free relay