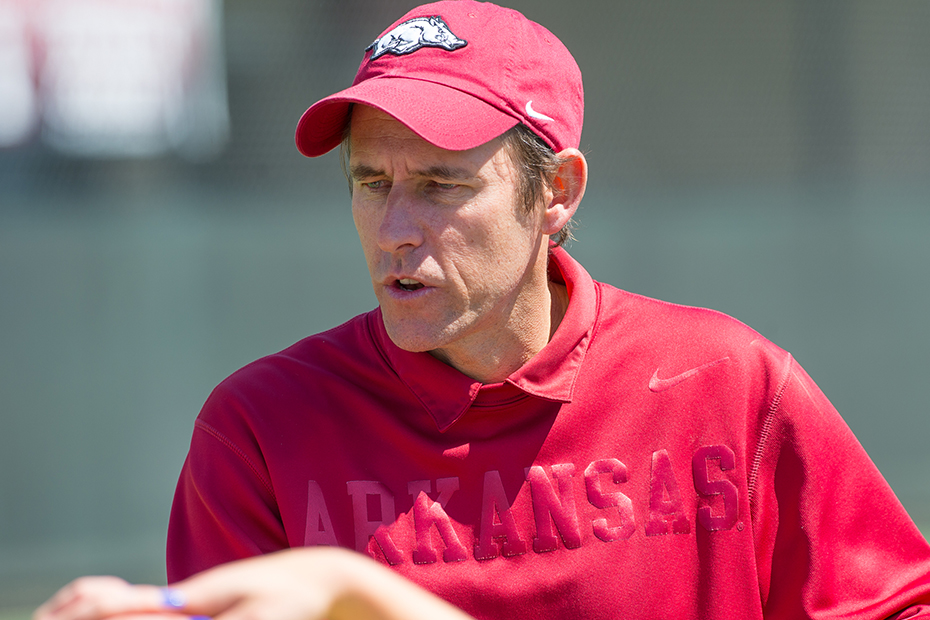 Razorbacks Set For Fall Finale
PROVIDENCE, R.I. – As the 2015 fall campaign comes to a close, Arkansas women's tennis heads to Providence, Rhode Island for the Brown Classic, beginning Friday, Nov. 6. This will be the first competition for the Razorbacks since wrapping up play at the ITA Central Regional Championships on Oct. 19.
From Coach Hegarty:
"We are very excited. Although an individually scored event, it will much more closely resemble a spring, team atmosphere which is good for us as we get closer to team competition."
The Field
The Razorbacks will have eight players competing. Among the teams joining Arkansas in the field include host Brown, Boston College and Utah.
Match Format
The tournament will feature a hidden dual-match format with four doubles matches and eight singles matches. Singles matches will be played with each match consisting of a best-of-three sets format with no-ad scoring. Doubles matches will be a regular set to 6 with a tiebreaker at 6-all and also no-ad scoring.
Tournament Schedule
Friday, Nov. 6
8 a.m. – Utah vs. Boston College
1 p.m. – Arkansas vs. Brown
Saturday, Nov. 7
8 a.m. – Utah vs. Brown
1 p.m. – Arkansas vs. Boston College
Sunday, Nov. 8
8 a.m. – Arkansas vs. Utah
1 p.m. – Brown vs. Boston College
For more information on Arkansas women's tennis, follow @RazorbackWTEN on Twitter.