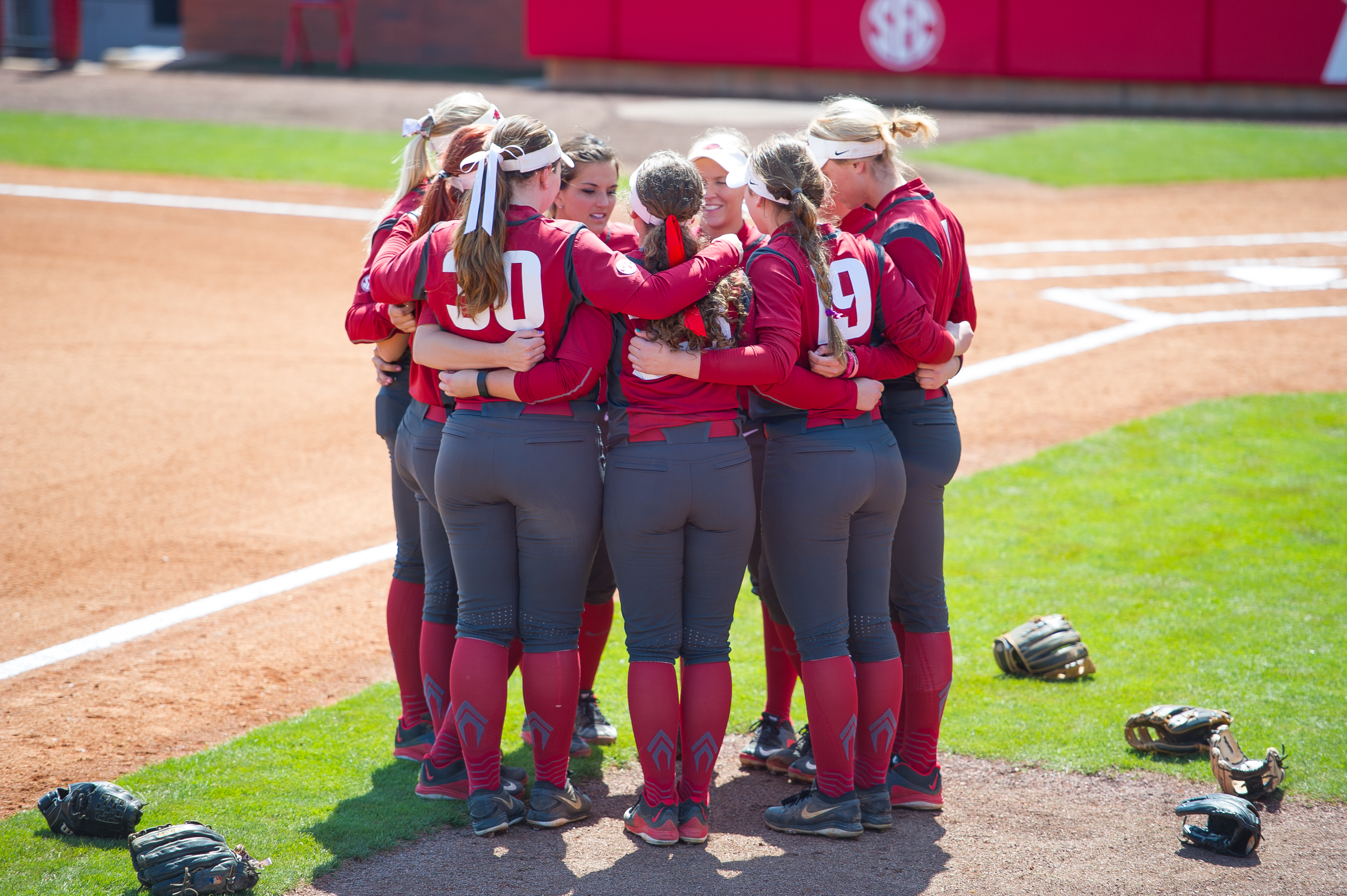 @RazorbackSB Loses at No. 8 Auburn
AUBURN, Ala. – Sophomore Jessica Harrison belted her second home run of the weekend, but it wasn't enough as Arkansas came up short in the series finale at No. 8 Auburn, losing 10-2 in five innings Sunday afternoon at Moore Field. The Razorbacks (15-33, 1-20 SEC) concluded the road portion of their schedule this weekend and return to Bogle Park this week, hosting Southeast Missouri State for a doubleheader April 29 before wrapping up SEC play May 1-3 against Alabama.
Senior Devon Wallace put Arkansas on the board in the first inning, leading off the game with a solo home run to center field. Wallace's seventh home run of the season was also the second time this year she's led off a game with a homer (March 12 at Missouri State) and the third time this year she's homered in the first inning (March 12 at Missouri State, April 5 vs. Mississippi State). Wallace finished the game with a pair of hits, her team-leading 15th multi-hit game of the season.
In Auburn's half of the first, the leadoff batter walked but Parker Pocklington cleared the basepaths with a 4-3 double play, Arkansas' second double play of the series and ninth of the season. Auburn used a two-out rally in the bottom of the first, hitting a two-run home run to take a 2-1 lead.
After Auburn went up 3-1 in the second, Harrison connected for a two-out solo home run in the third inning to trim the Tigers' lead to 3-2. Harrison finished the series batting an even .500 with two home runs and three RBIs. The two home runs this weekend also marked the first two blasts of the season for the sophomore. Over the team's last five conference games, Harrison leads the team with a .556 average, 1.222 slugging percentage and is in the midst of a four-game hitting streak.
Arkansas could not pull the score even as Auburn blew open the game in the fourth inning, sending 13 batters to the plate and bringing home seven runs on six hits for a 10-2 lead.
Prior to the game, all five Arkansas seniors – Sierra Bronkey, Kala Crisp, Kasey Fagan, Megan Pearson and Devon Wallace – were recognized as Auburn celebrated its Senior Day on Sunday.