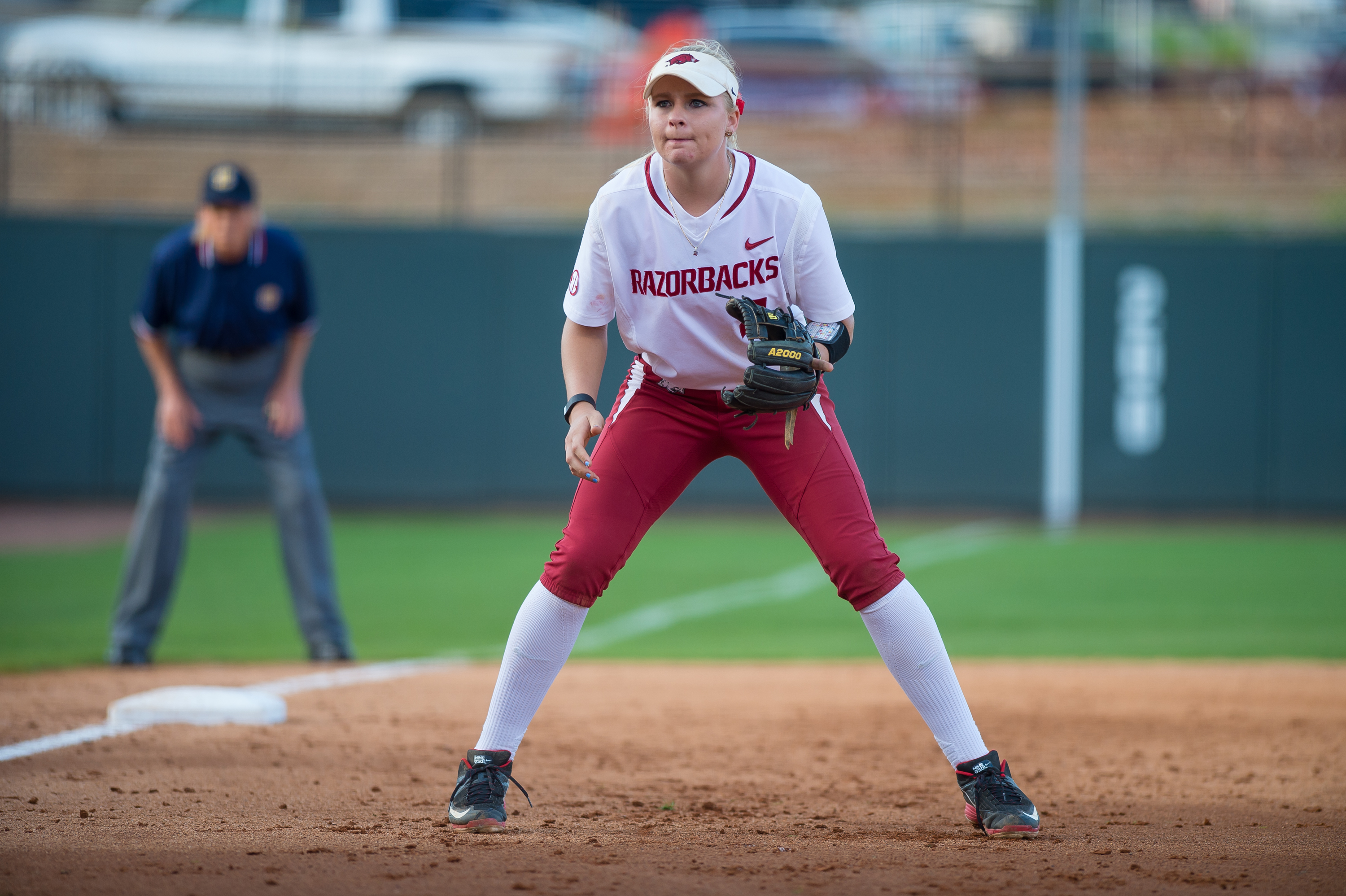 @RazorbackSB Upended by No. 8 Auburn
AUBURN, Ala. – The University of Arkansas softball team held strong against the eighth-ranked Auburn Tigers Friday night at Moore Field but a six-run sixth inning broke open the game, sending the Razorbacks to a tough 9-1 defeat in six innings. Arkansas (15-31, 1-18 SEC) and Auburn (42-8, 14-5) will match up for game two of the series Saturday at 6 p.m. on SEC Network+.
Auburn entered Friday's game leading the league in runs scored averaging nearly nine per game, but were held to just one run and one hit across the first three innings, thanks to quality pitching from starter Grace Moll and some sharp fielding from infielders Jessie Mullen, Jessica Harrison and Kasey Fagan.
Auburn had its leadoff batter of the game reach third base in the first inning, but a diving stop at second by Mullen ended the inning and kept the game scoreless.
The Tigers broke a 0-0 tie in the third inning, stringing together two walks and an infield single – all with two outs – to plate a run. Auburn took a 3-0 lead in the fourth inning following a two-run homer.
Arkansas struck back in the top of the fifth, trimming Auburn's lead to 3-1. With one out and the bases empty, sophomore Jessica Harrison connected for her first home run of the season on a line drive over the fence in left field.
In the next at-bat, Claire Clark hustled out an infield single. With two outs, Tori Cooper went opposite field for a base hit and Devon Wallace walked to load up the bases. A groundout to second in the next at-bat halted Arkansas' fifth-inning rally.
After being held to three runs on three hits in the first five innings, Auburn came out to score six in the sixth to put the game away. Four of the six runs in the inning were unearned as Arkansas was guilty of two errors.
Grace Moll took the loss for Arkansas, pitching 5.1 innings while scattering six hits and giving up just four earned runs.