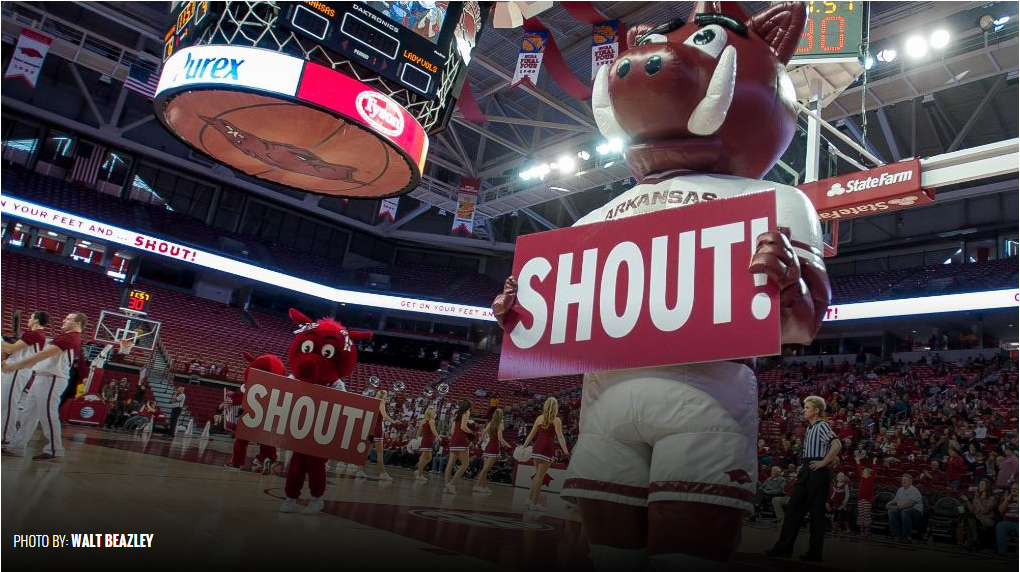 @Razorbackwbb "Dollar Day" on Jan. 18
FAYETTEVILLE, Ark. – Razorback basketball fans are encouraged to join Coach Dykes and the women's basketball team for "Dollar Day" on Sunday, Jan. 18 as the University of Arkansas hosts Missouri in Southeastern Conference play at 2 p.m. inside Bud Walton Arena. All adult tickets for Sunday's game are available for just $1.
For tickets to the game, click here.
Sunday is also a part of the season-long promotion of Sunday Fun Day as all children 12 years and younger receive free admission to the game with a paying adult.
Starting at 1 p.m. on the southwest concourse, the Razorback Gymnastics team will be giving away posters and signing autographs.
Arkansas players and coaches will be wearing purple warm-up shirts as they show their support in the We Back Pat initiative. We Back Pat is an effort to raise awareness for Tennessee head coach emeritus Pat Summitt and her fight against Alzheimer's. For more information on We Back Pat, the Pat Summitt Foundation, or to donate to the cause, click here.
Halftime will feature a recognition of former Arkansas women's basketball player Sarah Pfeifer as she is a member of the 2015 Southeastern Conference Women's Legends class. Pfeifer played for the Razorbacks from 2002-08 and scored 1,056 points while overcoming two major injuries. The Pulaski Academy Little Dribblers will be the halftime entertainment.
For more information on Arkansas women's basketball, follow @RazorbackWBB on Twitter.