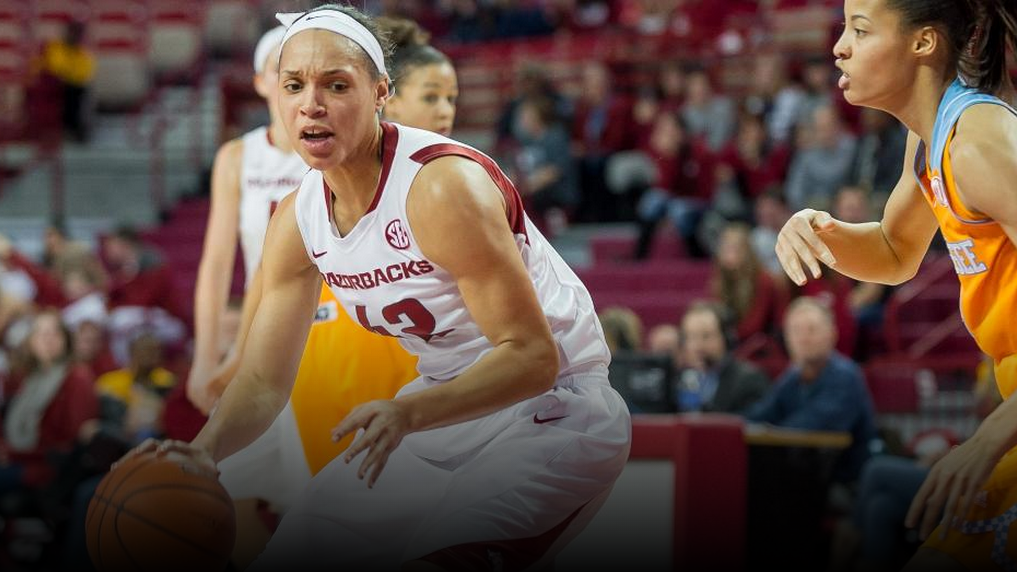 @Razorbackwbb Know Your Opponent: Florida
FAYETTEVILLE, Ark. – The University of Arkansas women's basketball team concludes its two-game conference road trip Sunday afternoon with a visit to the Florida Gators. The Razorbacks will look to get back on track following a tough two-point loss on the road to Vanderbilt Thursday night. Arkansas is 3-3 in away games this season and will be looking to earn its first conference road victory of the season.
WE BACK PAT
Arkansas' game at Florida will be a part of We Back Pat week. We Back Pat is an initiative by the Pat Summitt Foundation to help raise awareness for Alzheimer's. For more information on We Back Pat, the Pat Summitt Foundation, or to donate to the cause, click here.
Here is a look ahead to the Razorbacks' next opponent:
SCOUTING FLORIDA
•    The Gators enter Sunday's contest 9-10 overall and 1-5 in SEC play. After defeating Auburn in its second conference game, Florida has lost each of its last four, including a 77-42 home loss to top-ranked South Carolina in its last game Jan. 19.
•    Florida shoots 40.2 percent from the field (eighth in SEC) and allows opponents to shoot 40.0 percent (12th in SEC).
•    Ronni Williams leads the team in scoring, averaging 10.2 per game
•    Six players average more than 20 minutes per game
•    Cassie Peoples shoots 88.3 percent from the line, leading the SEC and 17th in the country.
•    Amanda Butler (Florida, '95) is in her eighth season as head coach of the Gators, amassing a 149-105 record. Her head coaching career began with the Charlotte 49ers where she led them to a 40-22 mark in two seasons before returning to her alma mater in 2007. The Gators have advanced to the NCAA Tournament three times in Butler's seven seasons, including advancing to the second round in the 2013-14 season.
•    Arkansas trails the all-time series with Florida 9-23, including a 3-10 mark in games played in Gainesville.
•    The Razorbacks split the season series with the Gators last season and won the teams' last meeting 55-49 Feb. 6, 2014 in Fayetteville. Arkansas last won in Gainesville Feb. 19, 2009.
For more information on Arkansas women's basketball, follow @RazorbackWBB on Twitter.