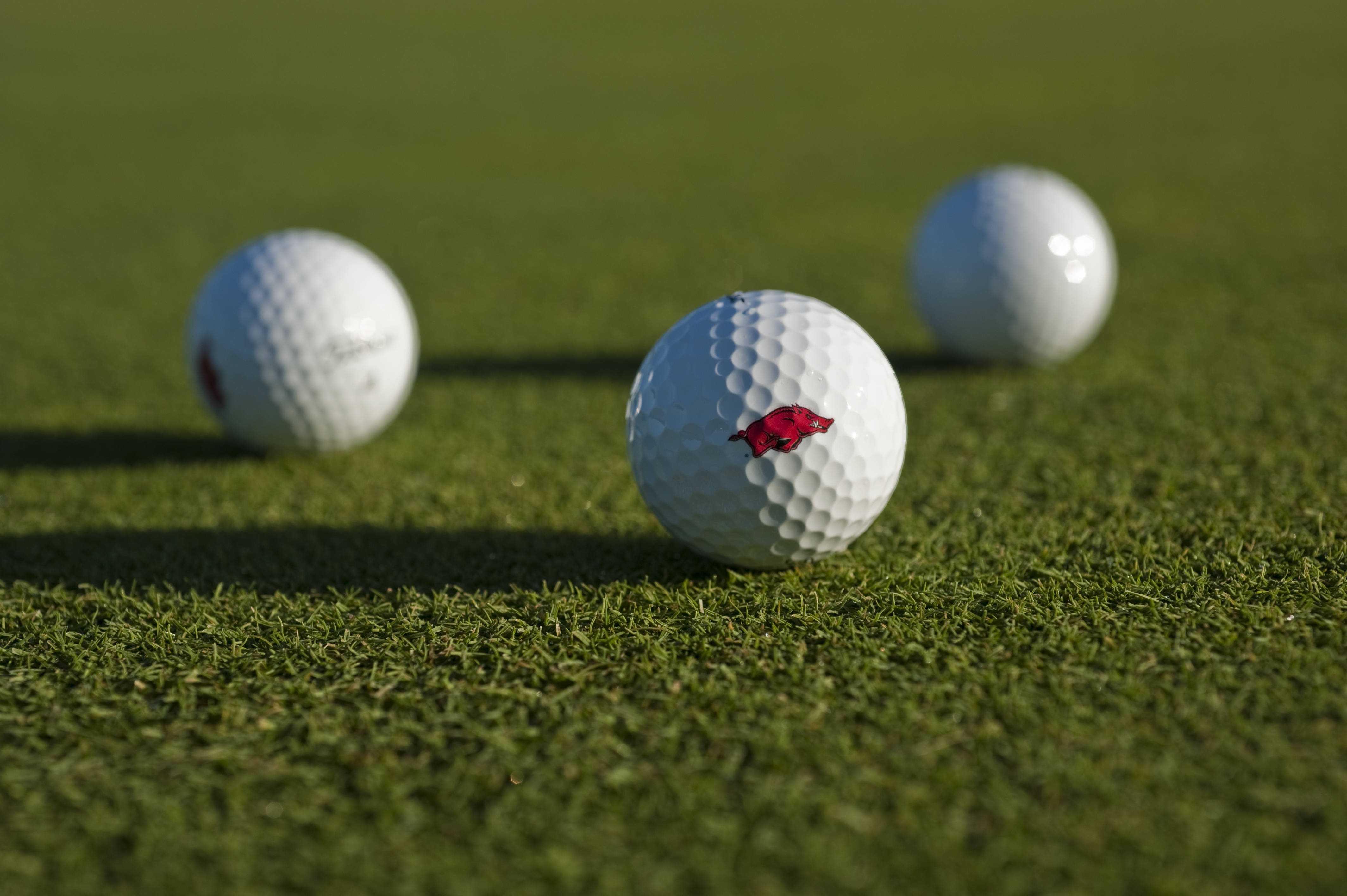 @RazorbackWGolf Begins Postseason Play
FAYETTEVILLE, Ark. – The seventh-ranked University of Arkansas women's golf team begins postseason play this weekend taking part in the 2015 Southeastern Conference Championship in Hoover, Ala., April 17-19.
For the third consecutive season, the league championship takes place at Greystone Golf and Country Club on the Legacy Course.  This is the Razorbacks' 20th appearance at the SEC Championship since adding women's golf for the 1995-96 season.
Making the trip are juniors Gabriela Lopez and Regina Plasencia, along with sophomore Summar Roachell, all of whom have played the course.  Also traveling is sophomore Samantha Marks and freshman Alana Uriell.
Lopez leads the team and is fifth in the SEC with a 71.82 stroke average.  The Mexico City, Mexico, native has three top-10 finishes this season.
Always a tough field, the SEC is loaded with nine top-25 teams this year.  South Carolina is the top-ranked league team at No. 4 followed by No. 6 LSU, No. 7 Arkansas and No. 9 Mississippi State in the top-10.  Thirteenth-ranked Texas A&M is followed by No. 15 Tennessee, No. 17 Vanderbilt and No. 18 Florida round out the top-25.
The rest of the field includes No. 35 Auburn, No. 66 Georgia, No. 55 Kentucky, No. 107 Ole Miss and No. 78 Missouri.
Last season, the No. 4 Razorbacks played to a third-place finish behind Lopez's runner-up performance.  Lopez opened the weekend with a one-over 73, finishing with third birdies down the stretch.
Rain soaked the second round but Lopez didn't mind as she was even for the round.  Her final round saw Lopez finish with a 76 for 222.
Emily Tubert finished tied for 10th overall followed by Plasencia who tied for 19th, Emma Lavy who tied for 53rd and Roachell who tied for 58th.