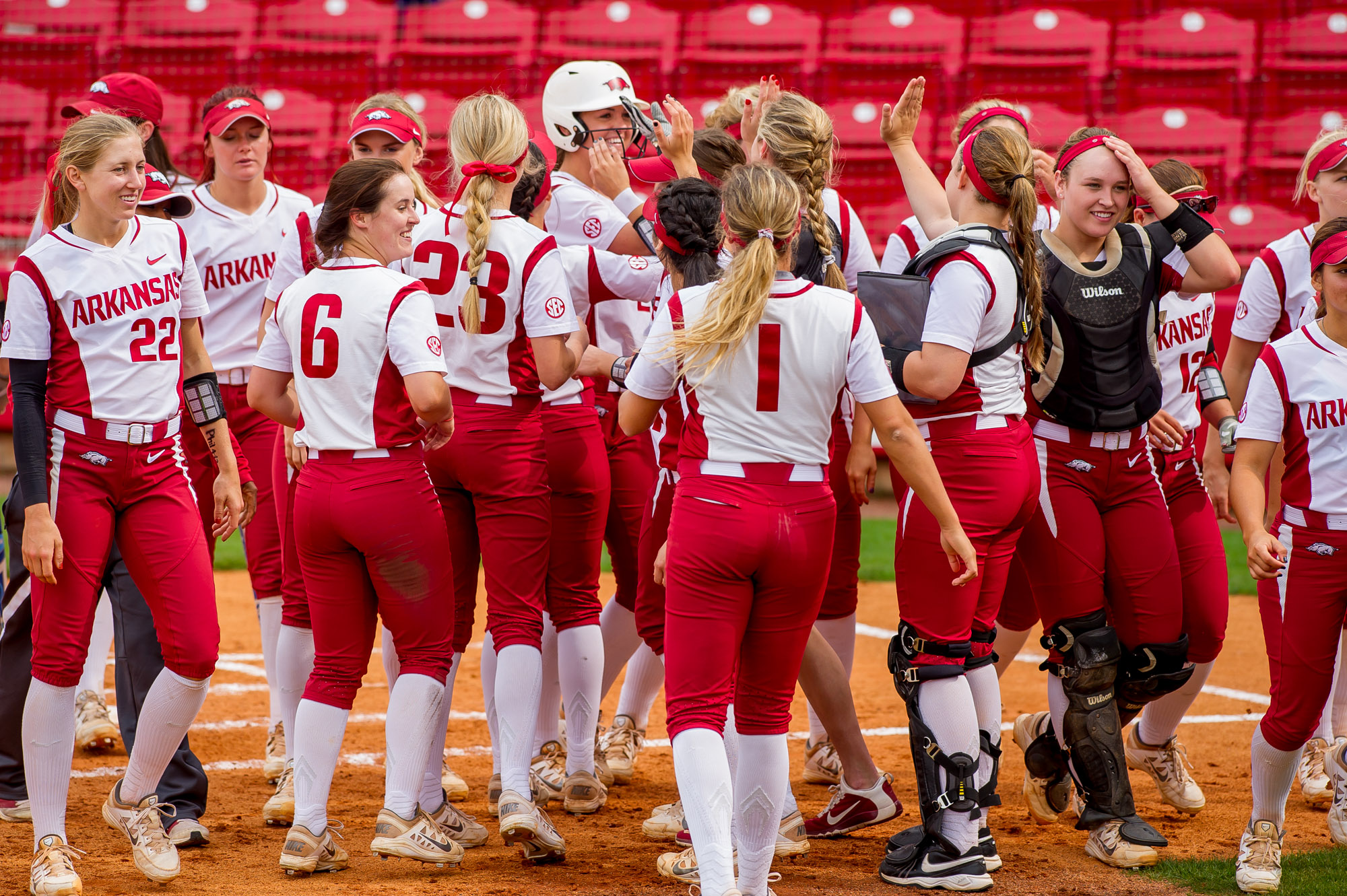 Series Opener vs LSU Suspended
FAYETTEVILLE, Ark. – Interrupted in the fourth inning by lightning and further delayed by rain in the Fayetteville area, game one of the Arkansas-LSU series has been suspended and is set to resume Saturday at 3:30 p.m. (CT) at Bogle Park. The game will pick up with No. 12/14 LSU leading 9-4 in the top of the fourth inning. At the completion of the game, the teams will then play the originally scheduled game at 6 p.m. on ESPNU.
Friday's game was put into a weather delay with two outs in the top of the fourth inning. Through the first three and a half innings of play, the Razorbacks had generated four runs on five hits including a solo home run by Nicole Schroeder in the first. Madison Yannetti and Autumn Russell added RBI hits in the second inning to account for Arkansas' offense. The resumed game will start with LSU's Constance Quinn at the plate.
General admission for adults is $5 while students with valid UA ID and fans 17 years and younger receive free admission. The gates and ticket window at Bogle Park will open one hour prior to first pitch. For more information about Arkansas Softball, follow @RazorbackSB on Facebook, Instagram and Twitter.