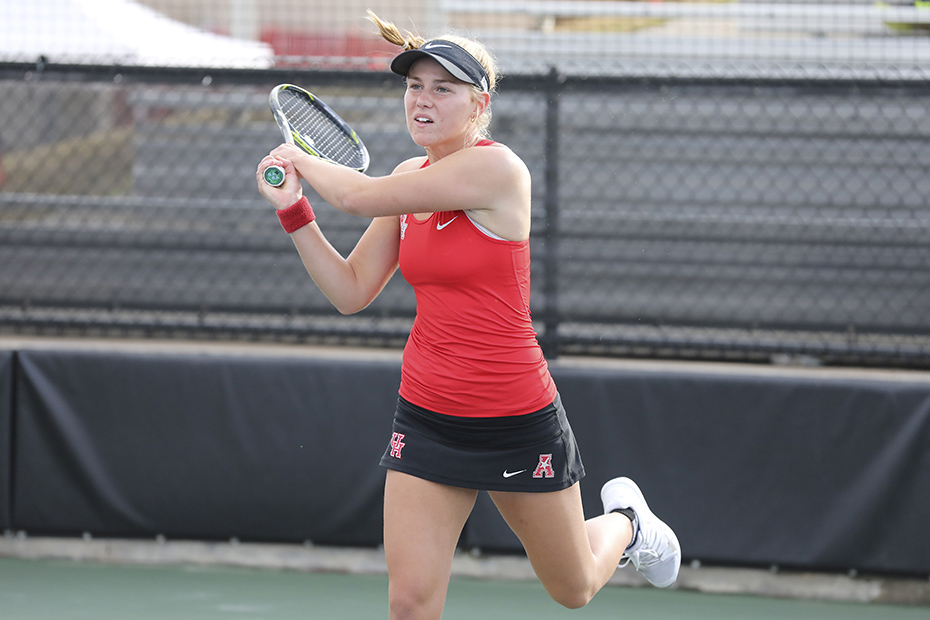 Steinbock Adds Junior Transfer
FAYETTEVILLE, Ark.- The Arkansas women's tennis team will add junior transfer Lauren Alter to the roster for the 2018-19 season, head coach Courtney Steinbock announced Thursday.
Alter played at Houston for two seasons prior to joining the Razorbacks, earning a 24-11 career record in singles dual play. Playing exclusively at the No. 3 position for the Cougars as a sophomore, she went 15-2 on the year.
The Auckland, New Zealand native went 17-8 overall in doubles play, earning a 14-4 dual play record at the No. 2 position. Alter was 7-3 in her last 10 matches with partner Alison Mills to conclude her sophomore season.
As a freshman, Alter led the Cougars to 10 wins with doubles partner Sveva Mazzari and the pair held a 6-3 record at the No. 3 position. She posted a 6-4 record in singles play, playing primarily at the No. 4 position.
"I'm so excited to have Lauren join the Razorback family," Steinbock said. "She is a great kid with a tireless work ethic and she will be an immediate impact both on and off the court. I can't wait to continue this journey with her and welcome her to the Hill."
The Razorbacks will return to the court for tournament play this fall in the team's first season under Steinbock.
For more information on Razorback Women's Tennis, follow @RazorbackWTEN on Twitter.