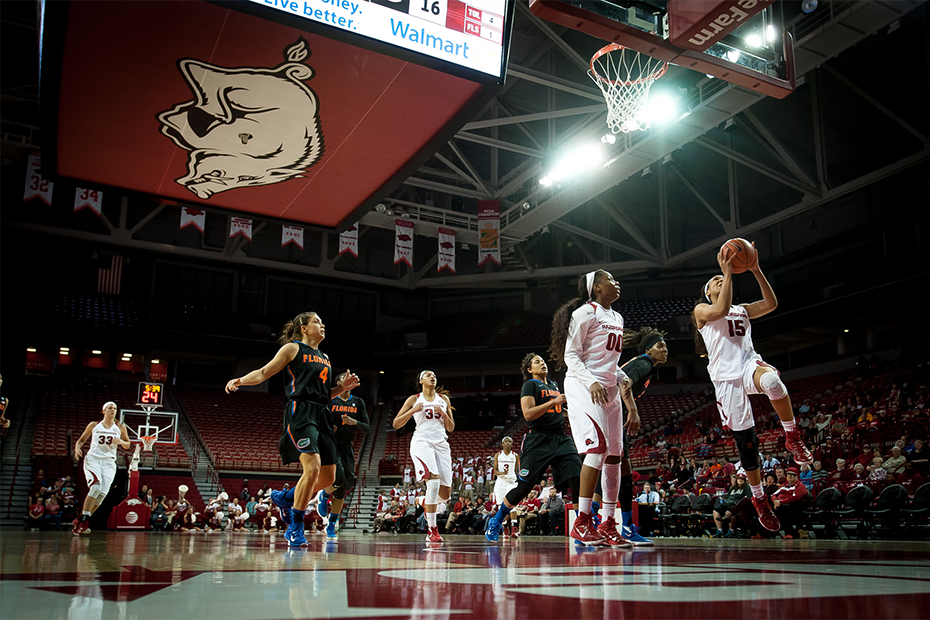 Student Promos Set For Vandy Game
FAYETTEVILLE, Ark. – The University of Arkansas women's basketball team hosts Vanderbilt Monday on the SEC Network and Razorback students are encouraged to attend.
The game is scheduled for a 6 p.m. tip as part of the SEC Network's Big Monday coverage.
The Razorbacks are welcoming all students as part of the Student Attendance Challenge in Bud Walton Arena. The first 250 students at the game will receive a Neon Tank Top. Students will also have the chance to win Beats By Dre and an Apple Watch.
In addition, the Razorbacks are hosting Greek Chapter Night. One fraternity and one sorority will win a $500 donation to their philanthropy. Greek students are also encouraged to wear neon colors.
UA students are admitted free to women's basketball games. Please enter through the East student gate.