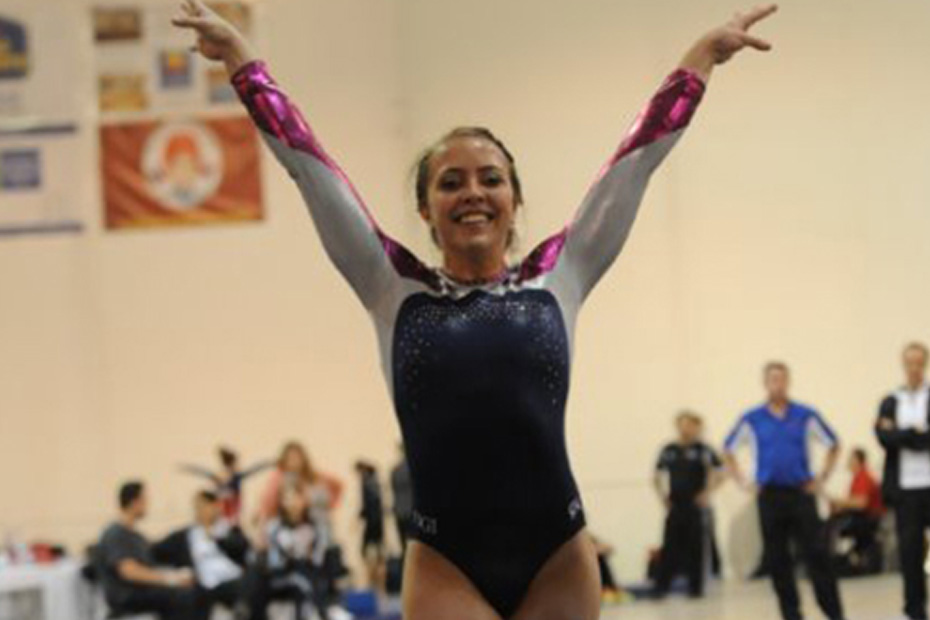 Sydney McGlone Becomes Second Signee of the 2016 @RazorbackGym Class
FAYETTEVILLE, Ark. — On Monday, Arkansas gymnastics head coach Mark Cook announced his second signee of the 2016 class, as three-time Ohio state champion, Sydney McGlone, signed her National Letter of Intent to participate for the Razorbacks next winter.
McGlone brings an impressive prep resume to Fayetteville, as the Dublin, Ohio, native is the 2014 state champion on the floor, vault and all-around while competing for Universal Gymnastics Inc., in Hilliard, Ohio. She is also a five-year Level 10 gymnast and a Junior Olympic National Qualifier.
This past season, she claimed the Region 5 Level 10 championship on the vault, posting a score of 9.70. She also brought home a fifth-place finish on the floor exercise scoring a 9.50 and eighth in the all-around, posting a 36.975. During the 2013 season, she qualified for the Junior Olympic Nationals and collected a fourth-place finish on the vault (9.775) and 11th in the all-around (37.350).
Coach Cook is extremely pleased with the addition of McGlone, and like his first signee Makenzie Anderson, he expects the incoming freshman to make an immediate impact for his team.
"We are very excited to have Sydney join us for the 2016 competition season," stated the head coach. "She is an extremely gifted athlete in all four events. She is very powerful on the floor and vault, and is a great beam worker as well. We're looking forward to having her compete for us in the all-around once she gets her, and we look for her to help us continue building towards our future goals."
McGlone currently holds personal-bests of 9.85 in the vault, 9.55 on the bars, 9.675 on the beam, 9.725 on the floor and 38.075 in the all-around.
She is has been as equally impressive in the classroom as she's been in the gym, as she currently holds an accumulative GPA of 4.1650 at Hilliard Davidson High School. She plans to be a business major at Arkansas.
The Razorbacks gymnastics team opens their 2015 season on Jan. 9, as they will travel to Norman, Okla., to take on defending Co-NCAA National Champion, Oklahoma. The meet is scheduled to begin at 7 p.m.
For more information on the Arkansas gymnastics team, follow @RazorbackGym on Twitter.