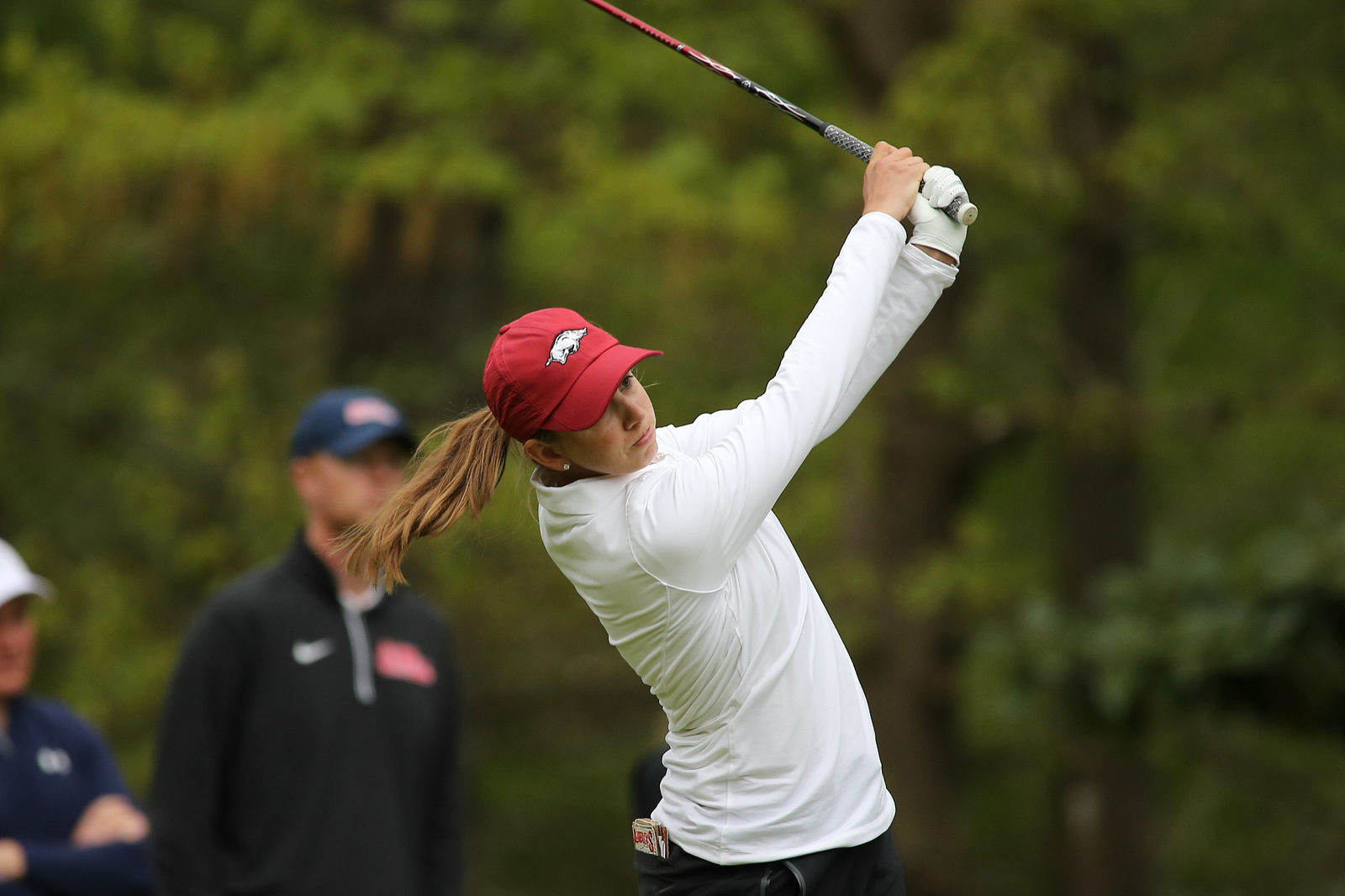 Tough Front Nine
ROSWELL, Ga. – University of Arkansas rising senior Summar Roachell played to a third-place finish at the Judson Collegiate 2016 in Roswell, Georgia, on Thursday.
Roachell, who led after the first two rounds, struggled on the front nine of the Roswell Country Club Course shooting 6-over to open her round. She rallied with three birdies on the back nine finishing with a 41-33 – 74. Roachell was third overall shooting 72-69-74 – 215.
The event featured 72 collegiate players from across the country with a pro-am and three rounds of stroke play at the Roswell Country Club.
The Conway, Arkansas, native, caddied for former Razorback Regina Plasenica in her Monday qualifier at the Walmart NW Arkansas Championship presented by P&G last week. She traveled to Georgia during the weekend to begin preparations for this event.
Round two of the Judson Collegiate 2016 featured five birdies and two bogeys as Roachell posted a 34-35 – 69, on the par-71 course. She finished strong with an eagle on No. 16 and a birdie on No. 17 to close out the round. She was in the clubhouse with a 72-69 – 141 on Wednesday.
The Southeastern Conference is well-represented in the event with players from Auburn, Alabama, Georgia, Mississippi State, South Carolina and Tennessee in the field.
The event is by invitation-only with the previous year's top-30 getting the first entries to the tournament. The Judson Collegiate works in connection with the JCI Foundation, established in memory of Jim and Beth Judson. The foundation's mission statement is "Helping young women achieve greatness in their lives through thought leadership, positive mentorship, and education, enabling them to build a lifetime of fulfillment."
For more information on Razorback Women's Golf, follow us online at ArkansasRazorbacks.com, on Twitter and Facebook at @RazorbackWGolf.