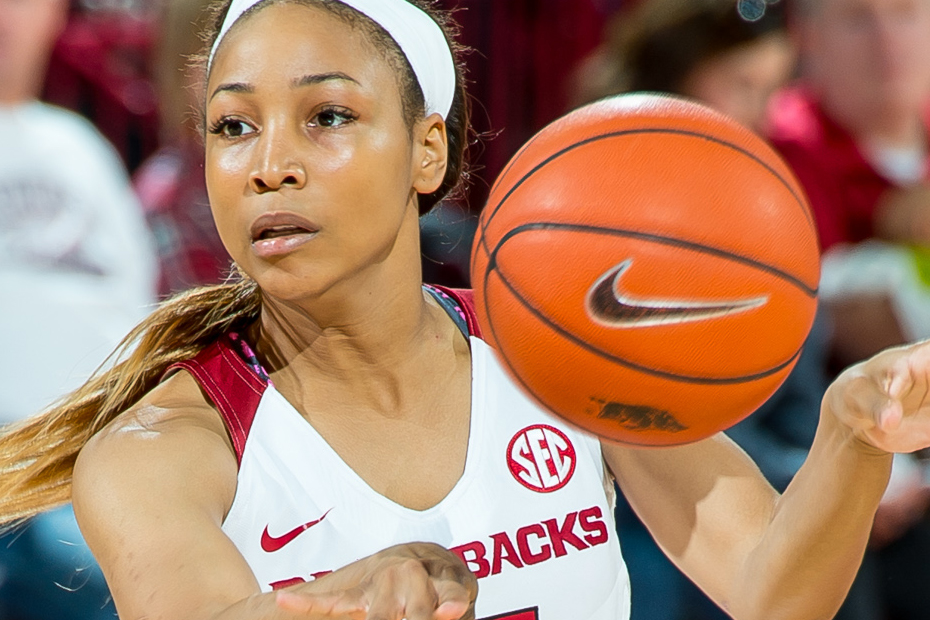 W. Basketball Hosts SHSU on Sunday Fun Day
2-Arkansas Notes-SELA
FAYETTEVILLE, Ark. – The 2015-16 season continues for the University of Arkansas women's basketball team Sunday as the Razorbacks host Sam Houston State at 2 p.m. in Bud Walton Arena.
Arkansas opened the year with a commanding 97-53 win over Southern Louisiana Friday while the Bearkats enter the contest 0-1 after an 85-59 loss at TCU on Friday.
The Razorbacks were balanced in the opener with all 11 players scoring in the first half. Five players including four starters, scored in double figures and junior Jessica Jackson recorded the season's first double-double with 13 points and 10 rebounds for Arkansas.
Junior college transfer Alecia Cooley opened her Razorback career as a starter and led the Razorbacks with 15 points and added nine rebounds. Jackson's 13 points matched junior Khadiha Wests' totals, the first double figure game of her career. Kelsey Brooks added 11 and freshman Malica Monk had 10 in her Razorback debut.
Although Sam Houston State lost the opener, All-Southland Conference selection Shernise Robertson had 13 points. All-Conference pick Angela Beadle, who missed last year with an injury, returned this season playing 25 minutes with 12 points and five rebounds. Laurynn McGowen and Kamry Orr added 11 points each in the loss.
WHAT COACH DYKES SAID
I like playing another game really quickly. We need that – to stay in game mode right now. We know that Sam Houston is probably better than our first opponent and we know that our next opponent will be better still and it's going to be that way all season long. We have to come out and continue to improve with each practice and game as the season progresses.
SUNDAY FUN DAY
Fans are reminded that all Sunday games are Sunday Fun Day at Bud Walton Arena. Kids under 12 get in free with a paying adult. General admission tickets are just $5.
For more information on Arkansas women's basketball, follow @RazorbackWBB on Twitter.